---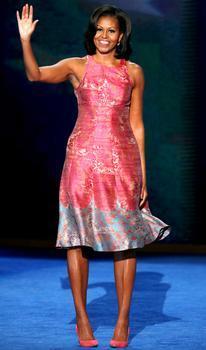 In today's society it seems that celebrities have a tremendous amount of influence on folks.
Whether it's an influence on how people style their hair or an influence on how they dress, some people will shell out big bucks to look like their favorite celebrity.
But some people just don't stop at fashion or hair styles when it comes to looking like their favorite famous person, some will go under the knife and make a permanent change to their faces or bodies through plastic surgery.
Today, it's happening with a lot of women, as an increasing number choose to get arm lifts.
According to new statistics released by the American Society of Plastic Surgeons (ASPS) the number of women getting upper arm lifts has increased by a whopping 4,378% between the years 2000 and 2012.
An upper arm lift can either include a surgical procedure called brachioplasty or it can be done through liposuction.
The big screen
David Reath, MD, ASPS's Public Education Committee Chair, says famous people have a tremendous influence on what we think we should look like.
"I think we are always affected by the people that we see consistently, either on the big screen or on TV," he said. "We see them and think, 'Yeah, I'd like to look like that.'"
And yeah is right, as 300 women received upper arm lifts in 2000 compared to 15,000 women who got the procedure done in 2012.
When women were recently polled about which celebrities influenced them the most to get upper arm lifts, First Lady Michelle Obama came in first.
"Women have probably been affected in terms of their perception of the beauty or esthetics of the arms as much by our First Lady Michelle Obama as anybody else," said Reath.
"This does get women thinking about how can I improve my arms. How can I look like the First Lady or someone else they may have seen. Either it's an athlete or a celebrity in other ranks."
And who is the proper candidate for an upper arm lift?
Not for everyone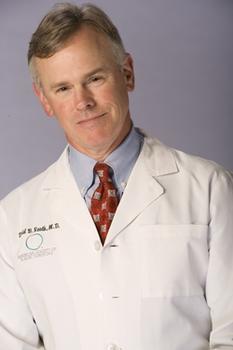 Reath says the procedure is not for everyone and only people who have excess skin should get it. Not people who believe their arms are a little bit flabby.
"I think a brachioplasty is for a select group of people and that is people who have a significant amount of excess skin of the upper arm," he says. "It's not for somebody who's just got a little bit of looseness or a little bit of excess fat."
"If you have somebody who is expecting a different outcome than you can give them or is expecting that there's not going to be a scar, when in fact there will be one or expects the scar to go away, which it will never do although it will improve, that might not be a good candidate."
Weight loss
Natalie Robinson of Knoxville, Tenn., recently lost over 100 pounds, but she still wasn't satisfied with the appearance of her arms, so she went with a brachioplasty, according to the ASPS.
Before Robinson got the surgery, she said her arms still reminded her of what she used to look like before losing weight.
"There was a reminder of that heavier person and you just couldn't get rid of it," she said. "It was just something else to worry about."
Reath says that people should try exercising and eating properly to achieve the look they want, but for some exercise and proper diet just aren't enough.
"We are genetically programmed to have different accumulations of fat in different areas, and for some women the arms can be a problem area, he says. "The arms are a very noticeable area and if excessive fat and skin are an issue, they tend to look more out of proportion than the rest of the body."
What to do
For those who are considering getting brachioplasty or liposuction, they should think long and hard, because there are some sacrifices they'll have to make, especially if they opt for the brachioplasty.
"It's a trade-off," says Reath. "We get rid of the skin, but we leave a scar. So as long as there's enough improvement to be made in the shape of the arm to justify the scar, then it's a great procedure."
In addition, Reath says a successful upper arm surgery has everything to do with matching up the procedure with the right person.
"Success for an operation like this comes from selecting the right patient and making sure that patient has the right expectations," he said. "You have to have enough there to make a difference."
Robinson said it made a difference for her and if she had to do it all over again, she would still go ahead with the procedure.
"I'm very happy," she said. "It was well worth the investment. I'd do it again."
If you are considering getting an upper arm lift, it's extremely important to make sure you're the right candidate and if a plastic surgeon isn't asking you the right questions, you probably want to look for another one.
You certainly don't want a plastic surgeon who takes on patients willy-nilly.
Moreover, you should always remember there are risks associated with any surgery, regardless of how big or small. And your decision to get any procedure done should come with a lot of personal research and seeking out the proper medical advice.
---