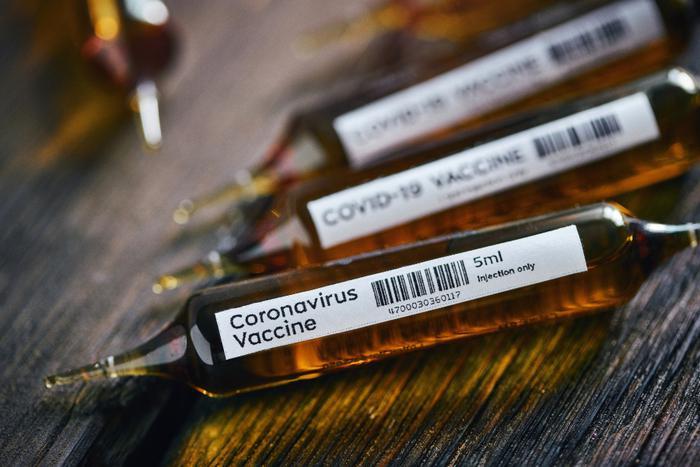 Although drugmakers think they're close to finding a viable COVID-19 vaccine, it might all be for naught. Results from a recent survey show that 35 percent of the U.S. population wouldn't even take the vaccine, even if it was effective, FDA-approved, and free. 
The Gallup survey also shows some distinct differences in how Americans line up on the question of a vaccine. On top of the 65:35 percent disparity in willingness to take a sanctioned vaccine, U.S. party preferences also play a strong role in Americans' views on COVID-19.
Eighty-one percent of Democrats are ready to be vaccinated today if a free and FDA-approved vaccine were available. That compares to only 59 percent of independents and just under half of Republicans (47 percent) who would do the same.
Major differences by demographics
Agreement among the demographic groups is positive, and one of those groups -- the 18-29 demographic, with 76 percent saying they would take the vaccine -- caught Gallup's attention.
"Young people are still affected, and an increasing proportion of new infections are occurring among younger adults, possibly because this age group is engaging in riskier behaviors that are promoting the spread of the disease," wrote Gallup's Shannon Mullen O'Keefe.
In the other demographic breakouts, the "yes" factor amounted to 70 percent of seniors; 64 percent among those 30-49 years old; and 59 percent among those between 50 and 64.
While party affiliation might explain the differences seen in willingness to be vaccinated, O'Keefe believes there are disparities by race that challenge the partisan patterns. In the White vs. Non-White category, White Americans are somewhat more likely to take an approved vaccine than non-White Americans -- 67 percent vs. 59 percent, respectively. 
"This is particularly noteworthy, given media reports on the pandemic noting that Black and Latino Americans have been disproportionately affected by COVID-19," O'Keefe wrote.
In comparing rural vs. urban dwellers, those living in rural areas are the least likely to take the vaccine. Only about half -- 56 percent -- of rural Americans say they would get vaccinated. In contrast, more than 6 in 10 urban dwellers say they would be willing to take a vaccine. 
That disparity might be concerning to public health officials, O'Keefe said, pointing out the U.S. Centers for Disease Control and Prevention's comment that "long-standing systemic health and social inequities have put some rural residents at increased risk of getting COVID-19 or having severe illness."
Similar results to previous major health crisis
It's plain to see that not everyone is on the same page when it comes to stepping up and taking a vaccine to try and curb the further spread of COVID-19. That stance, unfortunately, has some serious implications.
"As the situation stands today, the nation's influencers -- including health professionals, policymakers and leaders -- who see a vaccine as a way forward may have their work cut out for them in persuading Americans to take advantage of such an option," O'Keefe said.
"Policymakers in government, healthcare, industry and education will need to anticipate that a significant proportion of the population will be hesitant to get a vaccine, even at no cost. Some of the most at-risk populations, including non-White and rural Americans, may not only be hesitant but resistant to getting vaccinated. Employers continuing to grapple with new workplace realities must also anticipate that a number of their workers may resist a vaccine."
If the poll results don't sit well with you, Gallup says that not all hope is lost. 
If you compare the coronavirus-related data to a similar situation in 1954 when Gallup tracked the then-new polio vaccine, just 60 percent said they would take the vaccine compared to 31 percent who said they would not. 
"So far, willingness to adopt a new vaccine looks similar today," O'Keefe said. "Leaders in favor of a vaccine may be well-served to study what caused the public to ultimately adopt earlier vaccines as they consider how best to influence Americans to take advantage of such an option now."