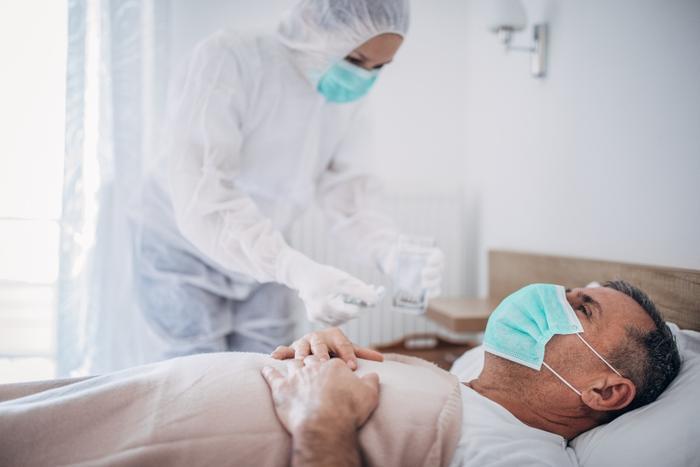 A new study conducted by researchers from The Endocrine Society found that a good number of patients in the ICU with COVID-19 are also struggling with diabetes. 
According to the study, over 20 percent of patients in the ICU have both coronavirus and diabetes. One of the biggest concerns is ensuring that health care workers are administering all treatments safely and are taking all the precautions necessary to reduce the spread of infection. 
"This manuscript provides guidance for healthcare providers caring for patients hospitalized for COVID-19 who also have a prior history of diabetes or who have high blood sugar levels at the time of hospitalization," said researcher Dr. Mary T. Korytkowski. "These healthcare providers are at risk for contracting COVID-19, and while glycemic management in the hospital improves patient outcomes, it also intensifies the amount of time with direct patient contact." 
Managing infection risk
The researchers became interested in this topic after learning how frequently diabetes patients were being admitted into the ICU with COVID-19. They discovered that patients with diabetes made up anywhere from 25 to 34 percent of ICUs nationwide. 
Nurses and doctors are already at an increased risk of exposure to coronavirus, and that risk of infection is intensified because of how extensive diabetes treatment protocols typically are. Moreover, protective equipment for frontline workers has been in short supply, so it's important that those administering medical care take as many precautions as possible. 
The researchers' goal was to establish protocols that would help keep health care professionals safe and healthy while still offering patients the treatment and care that they need. 
For starters, they noted that popular medications used to treat COVID-19 can create fluctuations with glucose levels. Previous studies have highlighted the side effects associated with hydroxychloroquine, so it's important that health care providers are aware of potential interactions. 
They also explained that many patients are capable of monitoring their diabetes without assistance. While every patient's condition -- both diabetes and COVID-19 -- are different, when it's possible, health care providers can ask their patients what their typical diabetes maintenance entails and have those patients stick to their regular routine. 
Using technology to provide treatment
The researchers recommend that health care professionals take advantage of technology. 
Glucose can be monitored with wearable, remote devices that those in the hospital can access without having to be face-to-face with patients. This will cut down on the number of IV infusions while still giving nurses and doctors the data they need on their patients. 
The researchers hope that this work is beneficial for health care providers. By adopting some of these strategies, the team thinks workers can reduce their risk of infection.