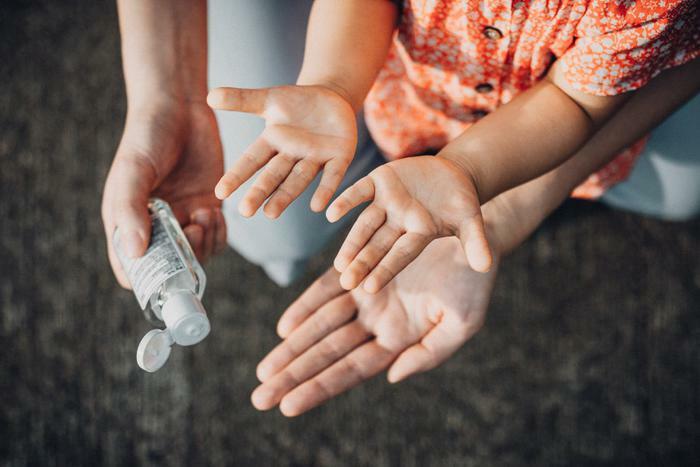 Some hand sanitizers have elevated levels of the human carcinogen Benzene, according to a new study conducted by Valisure, an independent pharmacy and lab. 
After testing hundreds of the products, Valisure found high levels of benzene in 21 hand sanitizers. Purell (a leading brand for hand sanitizer) and many others had no detectable levels of benzene, but a number of others -- including some "Star Wars Mandalorian" hand sanitizers that may appeal to children -- did contain the dangerous compound.
Benzene is currently recognized by top health agencies as a human carcinogen, and exposure to it can cause blood disorders, including leukemia. Valisure has requested that the FDA launch an investigation and recall the products found to contain benzene in light of the known health risks to consumers. 
Known carcinogen 
Valisure noted that the FDA currently lists Benzene as a "Class 1 solvent" that "should not be employed in the manufacture of drug substances, excipients, and drug products because of their unacceptable toxicity."
"The Centers for Disease Control and Prevention ('CDC') states that the Department of Health and Human Services has determined that benzene causes cancer in humans," Valisure wrote in a letter to the FDA. "The World Health Organization ('WHO') and the International Agency for Research on Cancer ("IARC") have classified benzene as a Group 1 compound thereby defining it as 'carcinogenic to humans.'" 
"Given the high potential risk to public safety, Valisure seeks to utilize this Petition to bring these concerns directly to the attention of the Commissioner and FDA, and to request that they take prompt action," the company said. 
Examining FDA standards
Valisure researchers noted that the U.S. Food and Drug Administration (FDA) relaxed standards on benzene levels in liquid hand sanitizers at the onset of the pandemic in an effort to boost the availability of the product. The more lenient standards allow benzene in a concentration of up to two parts per million.
Tests revealed that three of the hand sanitizers had benzene levels that were six to eight times above the FDA's interim limit. The Star Wars Mandalorian hand sanitizer contained nearly double the amount legally allowed. 
The full list of hand sanitizer products tested by Valisure can be viewed here. The company says consumers can also submit samples of hand sanitizer products for analysis.
"For a limited time, individuals or organizations can submit a sample of hand sanitizer to Valisure for testing by Valisure's ISO 17025 accredited laboratory," Valisure wrote on its website.  "There is no cost for this analysis; however, analytical resources are limited and samples may be prioritized by Valisure. Testing is expected to be completed in 8-12 weeks and individual results will be emailed to you if available for your sample."