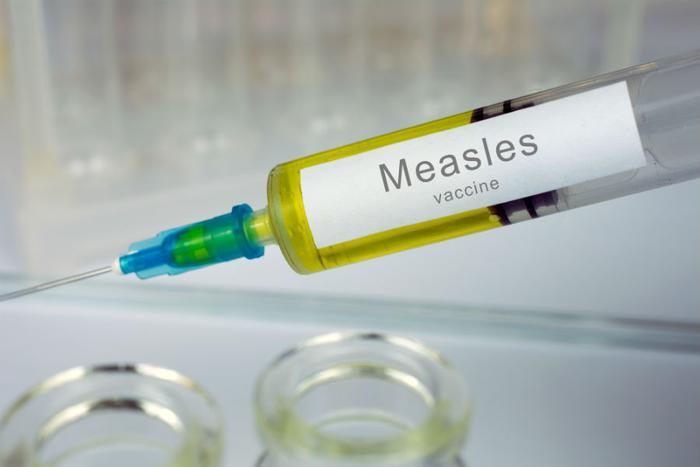 The Centers for Disease Control and Prevention (CDC) reported Monday that the number of confirmed measles cases in the U.S. has now reached 1,022, an increase of 41 cases from the previous week.
The agency says there have now been more measles cases so far in 2019 than there were in any other year since measles was declared to have been entirely eliminated in 2000. As of June 6, measles have been reported in 28 states. Idaho, New Mexico, Virginia and Maine confirmed the first cases of the disease in their respective states within the past several weeks.
The uptick in cases of the potentially deadly, but preventable, virus puts it at risk of losing its status as being "eliminated," the agency said.
"That loss would be a huge blow for the nation and erase the hard work done by all levels of public health," CDC officials wrote in a statement.
Vaccination recommended
Public health officials continue to stress that vaccines are safe and do not cause autism, as some parents may have been led to believe due to the spread of false information.
"Measles is preventable and the way to end this outbreak is to ensure that all children and adults who can get vaccinated, do get vaccinated. Again, I want to reassure parents that vaccines are safe, they do not cause autism. The greater danger is the disease that vaccination prevents," CDC Director Robert Redfield said in a statement last month.
In a separate statement, Health and Human Services Secretary Alex Azar expressed similar concerns over the latest numbers and the detrimental effect of vaccine hesitancy.
"We cannot say this enough: Vaccines are a safe and highly effective public health tool that can prevent this disease and end the current outbreak. The measles vaccine is among the most-studied medical products we have and is given safely to millions of children and adults each year," Azar said.
To prevent the disease, the CDC recommends two doses of the vaccine for measles, mumps and rubella (or "MMR) for children. The first should be given at 12 to 15 months and the second when the child is 4 to 6 years old. Two doses of the MMR vaccine are about 97 percent effective at preventing measles, and one dose provides about 93 percent protection.