---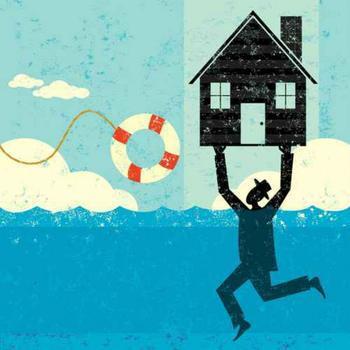 The U.S. housing market has recovered. The median home price is now about where it was at the time of the housing market crash.
But like politics, all real estate is local. Not every housing market has recovered at the same pace and there's still plenty of pain left over from the popping of the housing bubble.
Real estate marketplace Zillow reports about 5.3 million homeowners were under water – meaning they owed more on mortgages than the homes are worth – in the third quarter of the year. That amounts to about 11% of homeowners with mortgages.
While that is discouraging for those homeowners who have not been able to sell or refinance for the last decade, it's a marked improvement from the height of the housing crash. In 2012, an estimated 15.7 million homeowners were under water.
Rising home prices helped some get their heads back above the surface, but not all. Many are no longer under water because they eventually lost their homes to foreclosure.
Chicago and Las Vegas the most under water
Today, Zillow says the thriving West Coast housing markets have the fewest under water homeowners. But Chicago and Las Vegas have the highest levels of negative equity. Seventeen percent of Chicago home owners are trapped in a negative equity situation while 16.8% of Las Vegas homeowners are in that boat.
"In addition to the individual homeowners who are underwater, negative equity affects the housing market as a whole, so this is good news not only for these owners, who are now able to either sell their home or at least regain some financial stability, but also for buyers who may find more options now," said Zillow Chief Economist Dr. Svenja Gudell. "I expect homes will gain value steadily, for solid economic reasons, and that negative equity rates will continue to fall."
While some homeowners have regained positive equity, it might not yet be enough to allow them to sell. Zillow says having less than 20% equity in a property probably isn't enough to cover Realtors' fees, other closing costs, and a downpayment if they are purchasing another home.
---