---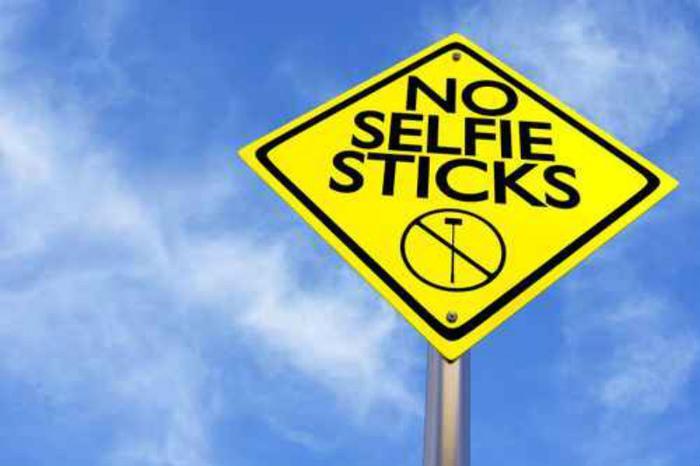 The selfie phenomenon, which involves taking a self portrait with your smartphone camera, has spawned a product – the selfie stick.
The monopole allows a camera user to grip the device and hold it a further distance from his or her body, allowing for a more natural photograph. As annoying as some people think selfies are, these people tend to view selfie sticks with even more contempt.
Disney made news recently when it imposed a ban on selfie sticks at all its theme parks, apparently because their use posed risks to users and other guests. Eric Olson, assistant professor of event management at Iowa State University and former Disney employee, said Disney at first planned to only prohibit selfie sticks on specific thrill rides and attractions, but it has since announced a park-wide ban.
Quite a few incidents
"I was recently talking with some of my colleagues at Disney and there have been quite a few incidents where guests were pulling the selfie sticks out on attractions and rides," Olson said. "I think a lot of families, as well as the cast and employees will be thankful for the decision. I do know attractions were being stopped if a guest pulled one out on a ride or attraction to take a photo. So it really caused an inconvenience for all guests."
Olson said he and many consumers will be pleased with the ban. Not only that, he predicts that other theme parks and public venues will follow Disney's lead and ban the selfie stick.
But the popularity of the selfie stick suggests that there will be plenty of people who are not happy with the theme park's new policy. Olson says Disney is taking steps to communicate the change through its website, at its hotels, and at park entrances.
It's not a big deal, he says. The ban on selfie sticks is no different than the list of other items, such as coolers and lawn chairs, you can't bring into the park. Olson expects the response to be similar to a decision Disney made during his time there, to only allow smoking in designated areas.
"Initially, there was a little uproar, but I think it was just a matter of communicating the policy change and now it's not an issue," Olson said. "Initially, some guests will be upset, but long-term, as with any policy change, guests will accept it."
Idea catching on
Olson thinks keeping selfie sticks out of public venues is a good idea and one that is catching on. On his recent rip to China he noticed the Shanghai Museum does not allow visitors to use selfie sticks either.
As for why everyone seems to feel the need to visually document their every move, Olson defers to his Iowa State colleague, Zlatan Krizan, an associate professor of psychology.
"The modern culture of self-promotion certainly fuels such use of selfies, with social media sites providing a sort of a competitive race to whose life is more interesting," Krizan said.
But isn't that just a wee bit nascissistic? Krizan says it might indicate some narcissism, but that the standards for how we self-present have shifted, so that most selfie behavior is now considered normal.
"Taking a selfie, while flexing or wearing underwear, is more debatable," he said.
Use of selfie sticks may not be as dangerous as using a chain saw, but plenty of users have mishaps. Time magazine reports a family in Massachusetts got pulled into a rip tide and nearly drowned this week while recording a video with a selfie stick.
Time, by the way, listed the selfie stick on its list of "25 Best Inventions of 2014."
---