---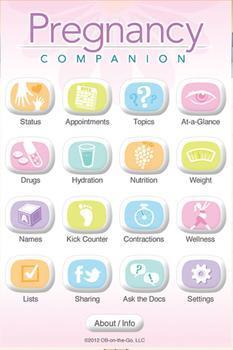 Recently, we mentioned a few apps and websites that help parents document their child's special moments. From Tweekaboo to MyOwnLittleStory.com, a lot of companies are coming up with some pretty cool ways to capture the cute little things that children do every day.
And now there's an app for soon-to-be-mothers called Pregnancy Companion, made by a team of OB-GYNs who specialize in fertility and high-risk pregnancy.
Denise Terry, co-founder and CEO of OB-on-the-Go, the makers of the app, says Pregnancy Companion gives pertinent health advice to pregnant mothers 24 hours a day, seven days a week.
"Pregnancy Companion provides pregnant moms with expert medical and health information and pregnancy tracking tools through a pregnancy mobile application by expert board-certified obstetricians directly on iPhone and Android," said Terry in an interview with ConsumerAffairs. "It provides daily notifications and pregnancy status for every day of pregnancy, giving a pregnant mom relevant health tips and pregnancy health content accessible anytime."
"She can keep track of her 'To Do' list, her doctor's appointments, her daily water intake, her list of questions for her health provider, and much more," explained Terry.
Videos too
Pregnancy Companion comes with videos as well.
"The app provides pregnancy education videos including baby videos in utero plus wellness tips like prenatal yoga poses, pregnancy nutrition guidelines and even acupressure points to reduce nausea and common pregnancy health complaints," Terry said.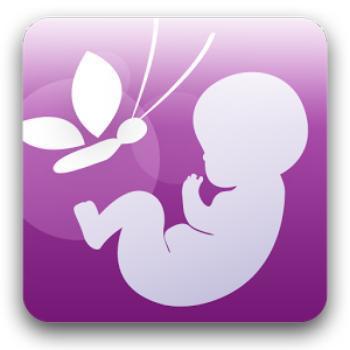 However, despite all of the pregnancy apps on the market today, experts say you should always speak to your doctor for any questions you have and you shouldn't rely solely on this app or any other for advice.
But that certainly doesn't mean that pregnancy apps aren't useful. In fact, they can be very useful as long as they're coupled with regular OB-GYN visits.
So instead of heading to Barnes & Noble to purchase a bunch of cumbersome baby books, you can download any number of apps to help you along the way. Like the pregnancy app I'm Expecting. It has a pregnancy calendar and tracker, a feature that allows you to track your symptoms, so it'll be easier to tell your doctor what you've been feeling, and it gives you updates about your baby's development and growth. And that's just some of the features.
Then there's My Pregnancy Today, an app that provides fetal development images so you can see how your baby is changing, a "Kick Tracker" so you can record how your baby is moving around and a nutrition guide to help you eat right.
Spread the news
Another cool pregnancy app is Belly Snaps, which allows you to share the announcement of your pregnancy in a fun and unique way through photos.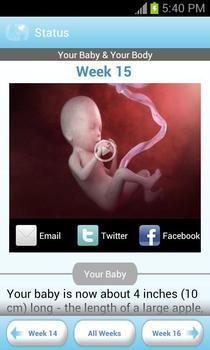 In addition, the app gives pregnant mothers the chance to capture photos of their growing baby and they can track that growth either month to month or week to week. It can help mothers announce the baby's arrival too.
But what Belly Snaps doesn't have are live OB-GYNs who can answer any questions you might have. Not only does Pregnancy Companion have a human-to-human component to it, it helps with prescription drug safety as well.
"Pregnant moms can ask the OBs questions using the "Ask the Docs" feature, with a response via email and through the app within 2 to 3 day's time," said Terry. "The comprehensive drug safety checker for pregnancy provides safety recommendations regarding whether a drug is safe, unsafe, or whether a mom should talk to her doctor to get personalized advice for that drug, depending on her health history and condition."
"Moms no longer need to call their doctor at 3 a.m. if they have a headache and are worried about taking a Tylenol during pregnancy, which is recommended as 'safe' by the app," noted Terry.
Currently, the app has a 4.5 star rating in the Google App Store and there are a lot of favorable reviews in Apple's app store.
---