---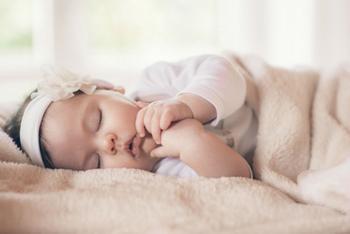 "Goodbye, sleep" tends to be the thought most closely associated with bringing home a baby. There is great joy in parenting a newborn, of course, but there are also many sleepless nights.
Now, a new trend is here to help parents navigate the confusing world of infant sleep schedules. Instead of going it alone, more parents are hiring baby sleep coaches.
A CBS affiliate in San Francisco reports that more parents are tapping into the wisdom of baby sleep consultants, who come armed with such advice as, "No binkie. No swaddle, no bouncing, no rocking … calm before (the baby) goes down."
Sleep consultants like Vivian Sonnenberg believe that, in addition to following the guidelines for safe sleep set forth by The National Institute of Child Health and Human Development, it's important to keep sleep practices consistent.
Educating mom and dad
Crying babies may be the squeaky wheel in the equation, but it's parents who often need the attention. Sleep consultants' efforts are primarily geared toward teaching parents how to get their babies on good sleep schedules.
"She's definitely training me," Lisa, one of Sonnenberg's clients, tells CBS. "I think she is an important resource for me as a new mom. In our society nowadays, we don't necessarily have the aunts and the grandmas and all of that support around us."
The services of a sleep consultant don't come cheap; prices range from a few hundred dollars to over $1,000, depending on how much coaching a parent requests. Small amounts of coaching can be dished out via phone call, but some coaches also offer overnight stays.
Experience can vary
New mom Susan Sanders says her baby sleep consultant, Melissa Zdrodowski of Sleep Sisters, had her daughter sleeping through the night in just a few weeks.
But because baby sleep consultants are not currently required to have state licenses, training and experience can vary. Sanders suggests parents do a little research before hiring a sleep consultant. 
"Like anything, you really want someone who is educated," Sanders told CBS." And as a doctor, I was drawn to someone who has an evidenced-based practice."
---