---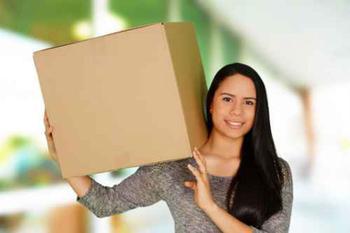 What do you do if you are young and facing rising home prices and escalating rents? Chances are you move into your old room at Mom's house.
A new report from real estate marketplace company Zillow says that's exactly what an increasing number of Millennials are doing. In it's latest analysis, it found 21% of people age 24 to 34 live with their mothers, and the number has been steadily rising since 2005.
"With today's high rents and lagging income growth, many young people are having trouble setting aside enough money to buy their own home, delaying home ownership," said Zillow Chief Economist Dr. Svenja Gudell.
She says living with parents, sometimes rent-free, may allow young people to continue their education. Others use the time to save up their money for a security deposit and first and last month's rent, in anticipation of being able to get a place of their own.
What they're up against
Friday's April jobs numbers show some of the things they are up against. Job creation slowed considerably in April and average income per hour, while rising slightly, is still lagging behind some faster-rising costs like rent.
Here's another intimidating statistic; in 2008, the year of the financial crisis, the median household income in the U.S. was $57,200, according to the Census Bureau. Last year it was $53,657. Meanwhile, home prices and rents – along with education and health care costs – continue to skyrocket.
Though living with parents into adulthood might seem usual, it has been a common practice at other periods in the not-too-distant past, usually because of economic dislocation.
Common during the Great Depression
During the Great Depression, multi-generational families often lived under the same roof because young families could not afford a place of their own -- and because of the economic collapse, there was less new housing being added.
In the aftermath of World War II, the same thing happened because home building had stopped during the four years of the war and there was no place for returning GIs to live. That situation gave rise to the suburbs and early housing developments like Levittown, N.Y.
Zillow has tracked the rapid rise of rents in the U.S., noting that rents have risen 3% while wages have increased just 1.8%.
Breaking the trend down geographically, Zillow finds the largest percentage of young people who have moved back home reside in El Paso, Tex., where almost 34% of Millennials live with Mom.
Other areas where Millennials have moved back home in large numbers include Miami, Philadelphia, Los Angeles, and Ventura, Calif.
Unless there is a big change in economic fortunes, this multi-generational housing trend might not change anytime soon. Zillow reports the median rent in the U.S. is $1,389 a month and projects it will rise to $1,426 over the next 12 months.
---