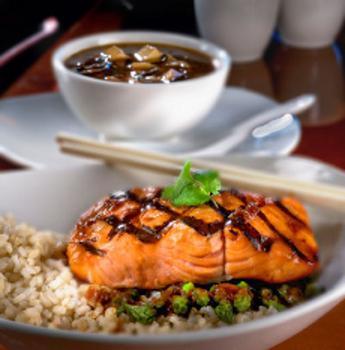 I'm a pescatarian, someone who eats fish but not other animal flesh, but I eat a lot of vegetarian food and alternative meat. One thing I love doing is searching around my area for new vegetarian restaurants and recently I've been noticing an interesting change.
Whether it was through talking to a customer at a vegan place or talking to one of the workers there, I've noticed there are more meat eaters  at vegetarian restaurants these days.
Plus, a good number of my steak-loving friends will accompany me to a vegetarian restaurant once in a while, just because they like a dish there, and a Mintel survey shows this kind of thing is happening all over the United States. 
The survey shows that just 7% of people in the United States consider themselves vegetarians but 36% say they eat "fake" meat. And most of these people are eating fake meat part of the time. They're not replacing real meat entirely.
Beth Bloom, a food and drink analyst at Mintel says people are eating fake meat for all kinds of reasons these days.
"This data suggests that participation in the alternative meat category stretches far beyond necessity and creates an opportunity for future growth based on the products' ability to meet general consumer food interests, such as health, price, variety and convenience," said Bloom.
"The bottom line is that vegetarians and vegans aren't the only people eating fake meat, meat eaters are also exploring this new-found protein superpower."
And a big reason for that is that an increasing number of companies are making a higher quality mock meat and they're coming up with a variety of styles and flavors.
According to statistics, there were 110 mock meat products added to grocery stores in 2010 and 2011, and in 2011 alone, sales for meat alternatives reached the $267 million mark, according to the company IRI.
Not just here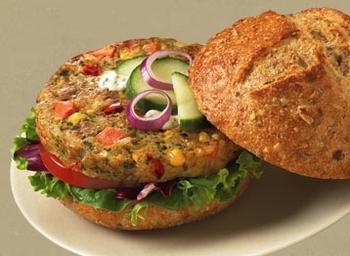 The meatless trend isn't just growing here in the United States. It's growing in other parts of the world too.
According to research conducted by the mock meat company Quorn, 69% of households in the UK have no problem eating a meatless meal, mainly because these meals are perceived to be healthier.
"Historically our audience has been a vegetarian one that eats meat-free and adds Quorn in to their diet," said Chris Wragg, Quorn's marketing director. "But increasingly we are seeing weight managers or slimmers, and healthy eaters."
Mark Bittman, food and cooking writer for The New York Times, said he went partially vegetarian because of health reasons. And this was after his doctor told him to cut out meat entirely.
Being a staunch meat eater, Bittman refused to go completely meatless, so instead, he ate meat only after 6 p.m. He didn't mention eating mock meat, but he said going partially vegetarian really worked for him.
"I decided to do this sort of vegan til 6 plan," Bittman wrote. "I didn't have huge thoughts or plans about it. I just thought it was worth a try. Within three or four months, I lost 35 pounds, my blood sugar was normal, cholesterol levels were again normal and my sleep apnea indeed went away."
"All these good things happened, and it wasn't as if I was suffering so I stayed with it. I have not eliminated anything completely from my diet," Bittman wrote.
Healthier than real meat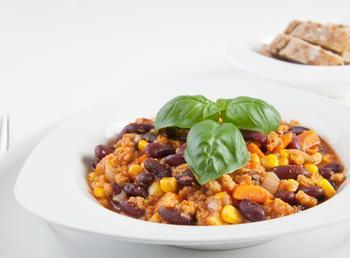 Mintel's research shows that 51% of meat eaters who eat fake meat believe it's healthier than real meat, and 31% say they do it because they're trying to lower their meat intake. Plus, another 31% say they eat the fake stuff because they like the taste.
But not everyone is willing to give up meat. Not even partially.
Research shows that 67% of people still prefer real meat over fake and 34% say they don't like the taste of mock meat at all. In addition, about 20% of people said they don't care for the texture of alternative meat.
But despite that, Bloom says it's currently a good time for people who don't eat meat and for people who just want to eat less of it. 
"While meat alternatives have the potential to meet a range of consumer needs, targeted health positioning has the potential to attract the specific attention of consumers," she says.
"While, at one time, products in the category were seen as a substitute for meat consumption, the expansion of formats and flavors has allowed the category to grow beyond one of necessity to become one of desire."
"Product manufacturers and marketers have a chance to come out from behind the veil of substitute and stake a claim as a food option that stands on its own," said Bloom."