---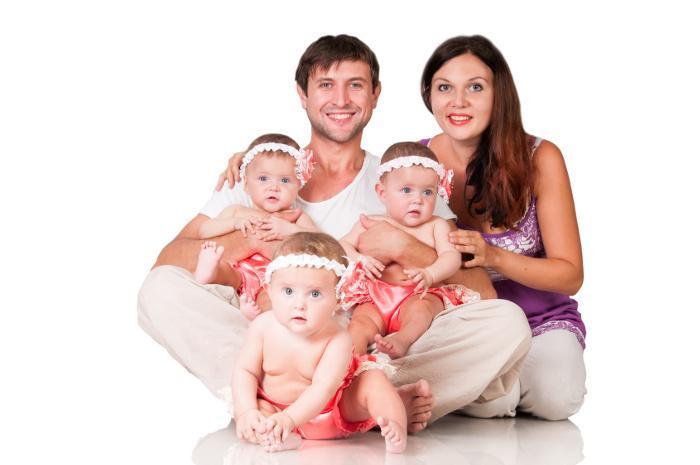 A bundle of joy quickly becomes a bundle of pestilence so it stands to reason that big families would have more viruses floating around. And that is exactly what researchers at the University of Utah School of Medicine found in a survey that studied viral infections and family size.
The BIG LoVE (Utah Better Identification of Germs-Longitudinal Viral Epidemiology) study found that each additional child increases the risk that other family members will be infected with viruses that cause colds, flu, and other respiratory illnesses.
People living in childless households were infected with viruses on average 3-4 weeks during the year. In households with one child, that number jumped to 18 weeks, and for those with six children, there was virus in the household for up to 45 weeks out of the year.
Yet on average only half of those who tested positive for viral infection also had the typical symptoms of coughing, fever, and stuffy nose -- an informative finding for both families and their health care providers. The results were published in the journal, Clinical Infectious Diseases.
Better with age
In many ways -- though not in others -- children improve with age. For one thing, they become less likely to harbor viruses as they get older. Tots younger than five had at least one virus detected in their nasal mucus for 50 percent of the year, twice as often as older children and adults. And when infected, they were 1.5 times more likely to have symptoms, including severe ones like wheezing and fever.
Adding even more stress to a household, young kids didn't suffer alone. Their parents were sick 1.5 times more frequently than similarly aged adults who did not live with young kids.
"A lot families go through wave after wave of illness. In fact, some of the kids we monitored had symptoms for 20 to 25 weeks in a row," says co-first author Carrie Byington, M.D., professor of pediatrics and co-director of the Utah Center for Clinical and Translational Science. "This study helps us to understand what is normal in young children, and can help us determine when illness should be a cause for concern."
IPerhaps the most surprising finding was how often participants carried virus, and showed no signs of being sick.
While study participants infected with influenza and parainfluenza viruses were sick most of the time, those who carried rhinovirus -- the cause of the common cold -- were only sick half of the time.
That means, among other things, that doctors need to be careful when dignosing illness in patients from large families. 
If presence of virus doesn't always translate into illness, then it stands to reason that even if someone is sick and tests positive for a specific virus, there could be another cause. For example bacteria, or a rare virus not detected by the test. Health care providers should be aware of these limitations.
---