---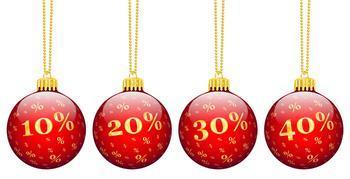 Did your boss give you a year-end bonus in 2011? He might this year.
A survey of human resources executives conducted by outplacement consultancy Challenger, Gray & Christmas shows that 72 percent of employers plan to offer some type of year-end bonus this year, compared with just 53 percent a year ago.
According to the survey, nearly 28 percent of bosses will hand out bonus checks based on the company's annual performance. Another 17 percent said their companies will award bonuses to a select group of employees based on individual performance.
Among the approximately 100 responses to an e-mail poll distributed in November, only 21 percent said no bonuses would be distributed this year. In contrast, the 2011 survey saw more than 43 percent say no bonuses would be handed out.
Improving economy cited
"Many companies enjoyed increased profits this year, along with increased productivity," said John A. Challenger, chief executive officer of Challenger, Gray & Christmas. "The fact that they achieved that without a rapid acceleration in hiring or capital investment means that existing employees were asked to deliver better results with fewer resources. Even with many companies still not enjoying pre-recession business levels, it is clear, at least among our small sampling of employers, that they are duly recognizing the hard work and achievements of their workforce."
Companies that may not have been flush with cash are trying to find ways to reward employee performance. According to the survey, 14 percent will award a nominal ($100 or less) monetary award to all employees and 13 percent will give employees some type of non-monetary gift as a sign of appreciation.
Further indication of companies' improved circumstances this year is evident in the fact that 25 percent of employers plan to increase the size of year-end bonuses this year, compared to less than 17 percent who said the same a year ago. The percentage saying bonuses would be smaller fell from 8.3 percent a year ago to 6.2 percent in the 2012 survey.
"Most employers understand that workers want to be recognized for their contribution to the company. It doesn't have to be a Wall Street sized bonus check," said Challenger. "Many workers would be happy with a $25 gift certificate to a local restaurant or store. Many would probably be happy with an extra day or two of paid vacation at the end of the year. Many are simply happy to have a job in this economy."
---