---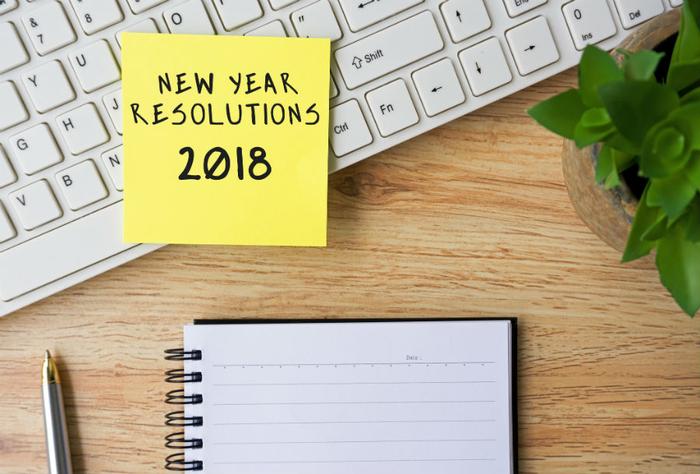 A recent poll revealed that more than a quarter of Americans (29 percent) plan to make New Year's resolutions for the year ahead -- a slight increase from 2016.
Researchers from Saint Leo University found that traditional New Year's resolutions held steady, with top responses being: lose weight (55 percent), save more money (56 percent), travel more (29 percent); and spend more time with family (26 percent).
A small number of respondents (4.4 percent) said they want to spend less time with family in 2018 -- up from last year's response of 0.4 percent. Vacationing more and finding a new job also ranked in the top five resolutions with 29 percent and 27 percent, respectively.
"On the whole, the top resolutions found on the poll all reflect a desire toward self/life improvement with saving money and more time with family also being big winners," Dr. Christopher Wolfe, associate professor of psychology at Saint Leo University, told ConsumerAffairs.
Age differences
The poll also revealed a few demographic differences when it came to New Year's resolutions. Millennials were more likely to make resolutions that would help them improve their life and health in the coming year compared to Gen Xers.
Almost half of millennial respondents (49 percent) plan to make resolutions, while only 31 percent of those in the 36 to 55 age group will do so; just 16 percent of those in the 56+ age demographic said they will make New Year's resolutions.
Positive change
While younger consumers may be more likely than their older counterparts to make resolutions, the reason for creating New Year's resolutions tends to be the same across all age groups.
People make resolutions in an effort to create positive change in their life, Wolfe says. Resolutions "can act as a sign post, a benchmark, or even a line in the sand; from a static point, this change can begin," he said.
"We are often so wrapped up in our day-to-day routine that the thought of change can be daunting," he added. "But as one year gives way to the next, we take the opportunity to set out a goal and try to embrace a desired change in ourselves."
Tips for keeping resolutions
To improve your likelihood of sticking to resolutions, it's important to try to see them as a beginning point -- "not an ultimatum or a race," says Wolfe.
Setting small goals and embracing the fact that you may occasionally fail at keeping them can make sticking to resolutions seem less daunting.
"As our bad habits took time to set in, these new patterns of change will also take time to take hold and for real results be seen," Wolfe said. Embracing this mindset towards resolutions can help ensure you don't abandon your goals at the first sign of a setback.
Wolfe recommends focusing on small victories that support your resolution to help you stay motivated. It can also be helpful to take note of obstacles that you experience along the way..
"Look for triggers that may distract you from keeping your resolution and consider writing them down. Keep a small notebook of these triggers and add to it as you experience them," he said. "The acts of writing them down and carrying the reminder may help to curb these triggers over time."
Thanks
Keep an eye on your inbox, the lastest consumer news is on it's way!
Unsubscribe easily whenever you want
---