---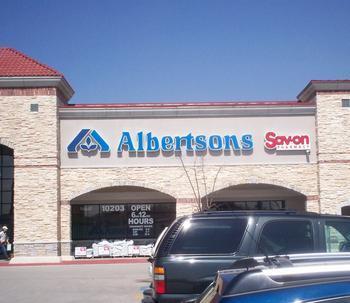 It's taken awhile but online grocery shopping appears to be catching on. A new survey finds 15% of U.S. adults have bought groceries online and another 19% say they plan to do so.
Convenience is the most often-cited reason but online shoppers say they're also trying to save money, both by limiting impulse purchases and more easily finding the best price for a given item.
"The combination of high food prices, busy families and easy Internet accessibility has led to an increased interest in online grocery shopping," said Jackie Warrick, senior savings advisor at CouponCabin.com, which commissioned the survey. "Consumers have long bought items like apparel and electronics online. Now, they're seeking out ways to further take advantage of online shopping."
The high cost of food may be a primary driver behind online grocery shopping, as 91 percent of U.S. adults indicate they are at least somewhat aware of rising food prices due to weather-related issues in 2012.
In addition, 70 percent of U.S. adults who haven't shopped for groceries online said they would be at least somewhat likely to do so if online groceries were less expensive than buying them in the store. Eighteen percent said they would be very likely to do so.
Not always so convenient
For some consumers, the desire for online groceries has yet to be met. In fact, nearly four-in-ten (39%) of U.S. adults wish their local grocery store offered a delivery service.
For others, they've had the experience but it hasn't turned out the way they hoped, like Margarita of Los Angeles, who was not thankful for her experience with Vons home delivery:
I logged in to vons.com. In the Search Box, I typed "whole frozen turkey" and about 10 results came up. I chose 28 turkey at $13.00 each, scheduled delivery time, and entered my credit card details.

On the day of delivery, I received a phone call that they cannot honor the sale price of $13 because somewhere on the website it says one per customer. It is not my fault that their software doesn't work properly. If I add more than one turkey to shopping card and there is a limit of one, the rest of the turkeys needed to be recalculated at full price.

I called corporate office and all they can say was sorry for inconvenience and they can't deliver at that price. I bought it for my employees because they can't afford to buy their own turkeys and it's a holiday. I told my employees about the delivery time, they are all coming to pick up their turkeys and I got nothing.
Kat of Norwalk, Calif., also ran into problems with Vons:
Von's is constantly leaving items out of our order. On our first order with them for New Year's dinner, they delivered to us a rotten leg of lamb. It was completely sealed, so when I opened, everybody had to leave the house because it spread so fast.

Today we had a delivery of about 8 items. We are both disabled and cannot drive and really needed cat litter, so also got a couple additional items. The driver told us everything came except the Chinese yard long beans, but unpacked and discovered the two packages of pepper jack cheese (on sale, two pound packages $3 off) and the Hebrew National Hot Dogs (expensive! ) were not in the bags.

The sale is over tomorrow and I don't want to spend another $50 plus shipping for the delivery. After my son spoke to them on the phone they said they would deliver them tomorrow, except what lesson did they learn then? Deliver it today! I don't want it for free or as an apology. Just deliver it in the order. Geez. Come on, guys.
Greg of Fremont, Calif., ran into problems with his Albertsons order:
We just got off the phone with Albertsons customer service to ask why the $20 credit they gave us a little over a year ago has disappeared from our online account (for Grocery home delivery).

We received the credit after the delivery of our online order was more than a day late which resulted in no birthday cake (part of the order) for my daughters birthday last November.

Apparently the record of our order from a year ago (to a Newport Beach, CA address) has somehow been deleted. We did change the address on the account after coming back to Northern California and suspect that the data was lost when that profile update was made, but this is thier problem not ours!!! They didnt tell us we had to keep the delivery record for the $20 credit and why would we since they credited our online account! Now that its been deleted (and there's no record) theres nothing they can do about it they say.
---