---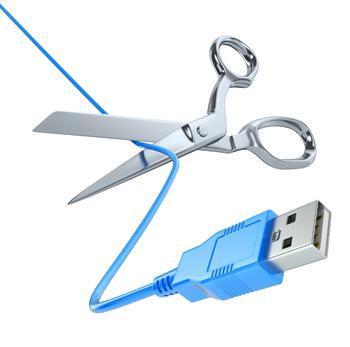 It's pretty eye-opening to look at what consumers are paying each month for cable TV, Internet access, telephone service, wireless and other information products like satellite radio, streaming music and video, just to name a few.
It's not surprising that consumers are not only becoming price-conscious but are starting to look for ways to cut back on their information and entertainment spending, as a new survey from Digitalsmiths finds.
The cable bill -- the highest monthly entertainment bill in most households -- is where most customers are starting to whittle away at their expenditures, with Digitalsmith finding that pay-TV "cord-cutting" and "cord-thinning" both climbed a bit in the third quarter.
Among pay TV customers -- representing some 90% of U.S. TV homes -- 17% either trimmed pay TV networks and services or removed them completely in the third quarter -- up from 14% in the second quarter and 13.4% in the first quarter.
And the trend shows no signs of stopping. The study found that 34% of respondents answered "maybe" when asked if they were considering changing their pay-TV packages. Nearly 7% are planning to change their cable, satellite and telco company while nearly 3% are planning to cut service altogether.
Fully 43.6% of respondents said they are paying more for TV service versus a year ago; 39.3% are paying the same, and only 17.1% are paying less. Over 21% of TV consumers are paying $151 or more per month for all TV, Internet and phone services; 16.9% are at $126 to $150; 19.4% are at $101 to $125; 19.3% are at $76 to $100; and 15.5% are at $51 to $75.
The survey results came from 3,177 consumers in the U.S. and Canada, 18 years and older.
---