---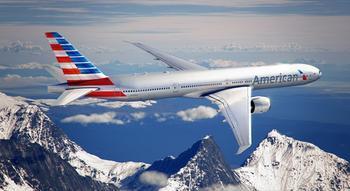 You can now consider it a travel trend. American Airlines has joined the club, following competitors United and Delta in adjusting its loyalty program to emphasize spending rather than distance.
Starting August 1, points will be awarded based on dollars spent, not on miles traveled.
Last fall American made a similar adjustment to its frequent flyer program. The latest tweak makes all rewards, including minor perks, based on dollars spent.
The new system rewards not only consumers who fly most frequently, but also those who spend the most per ticket. From the airline's point of view, the consumer flying in coach with a super-saver fare should not earn the same rewards as the customer in first class, even though they are flying the same number of miles.
The new system also benefits the consumer who booked at the last minute and, as a result, is paying a higher fare than someone who bought a ticket weeks in advance.
The AAdvantage program, one of the industry's oldest loyalty programs, will also introduce a new elite level in 2017.
"American Airlines is evolving AAdvantage to continue our tradition of having the best loyalty program in the world by rewarding our most loyal customers with the benefits they value the most," said Andrew Nocella, American's Chief Marketing Officer.
Earning Award Miles
When travelers begin racking up rewards based on their spending, Elite members will earn even more miles based on their status level.
AAdvantage members will earn five miles per dollar spent, but Gold members will get seven miles. Platinum members will receive eight miles per dollar spent and Executive Platinum will get 11 miles.
The rewards for travel on flights marketed by partner airlines will be based on a percentage of the flight distance and the booking code purchased.
Before the end of this month American customers will be able to go online to view an estimate of their miles and elite credits.
New Elite Level
On January 1, 2017, the AAdvantage program will add a fourth elite level, the Platinum Pro. It will include complimentary upgrades on eligible flights and will earn nine award miles per dollar spent, placing it between the Platinum and Executive Platinum levels. Customers will also get two free checked bags.
Also starting January 1, American says members of the rewards program will be able to reach elite status by reaching the elite qualifying dollars (EQD) threshold, giving customers added flexibility.  
---