---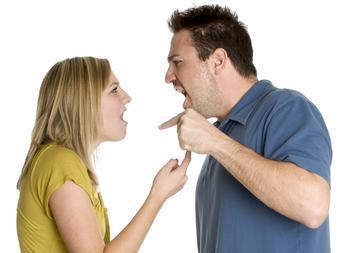 What do you and your significant other argue about? Which team to root for, what color to paint the living room, whether to serve Coke or Pepsi?
If you mostly argue about money, chances are your relationship could be headed for the rocks.
"Argument about money is by far the top predictor of divorce," said Sonya Britt, assistant professor of family studies and human services at Kansas State University. "It's not children, sex, in-laws or anything else. It's money -- for both men and women."
Britt reached her conclusion after studying data collected from more than 4,500 couples who were part of the National Survey of Families and Households. The study controlled for some obvious factors, like income, debt and net worth. After all, wouldn't people who have less be more likely to fight about money? Not really.
Even the rich fight over money
"Results revealed it didn't matter how much you made or how much you were worth," Britt said. "Arguments about money are the top predictor for divorce because it happens at all levels."
Britt also found that it takes longer to get over money arguments than squabbles about other issues. The words are often nastier and the arguments last longer.
Mindy Crary, a financial coach and Forbes contributor, says many couples stumble into arguments about money when they first begin to merge their finances. When two singles become a couple and pool their assets, it's often akin to a corporate merger.
Her advice? Don't expect the merger to become an instant success financially. It took a while to become a couple, she points out, and it will take a while for two income streams to become a single pool.
The debt trap
If one of the partners brings more debt to the union, that can also be a source of friction. If one of the partners enters couplehood debt-free, that person should show some sensitivity to the other. It's often hard because people disciplined about money seem to have little patience with people who are not.
Spending can be another source of friction in a relationship. Both parties should have similar approaches to spending and similar goals. Otherwise, there's likely to be some arguments.
Avoiding money fights
Those are some of the problems. Now, are there any solutions? Many experts say there are.
The first piece of advice is to talk about money before the subject comes up in a heated argument. And perhaps the best time to talk about money is before the relationship gets serious.
For example, if you have dreams of an early and independent retirement while your would-be partner tends to live for today, it might be good to know that before you contemplate a merger. Prospective couples often feel each other out on important life decisions like children. It would be wise to work money into that conversation as well.
Financial plan
Once you take the plunge into couplehood, formalize your agreements into a financial plan. Any organization needs a budget and a household is no exception. Come up with a spending plan that balances with income and leaves some room for savings and investment.
Britt says financial arguments don't always end in divorce but they almost always make both parties miserable. They increase stress and suck all the satisfaction out of the relationship.
"We, as financial planners, can help clients reduce their stress through education," Britt said. "This is important because people who are stressed are very short-term focused. They don't plan for the future. If you can reduce stress, you can increase planning."
Couples who agree to tie the knot often seek premarital counseling. A good opportunity, Britt says, to pull each other's credit reports and talk through how to handle finances fairly for both individuals.
---