---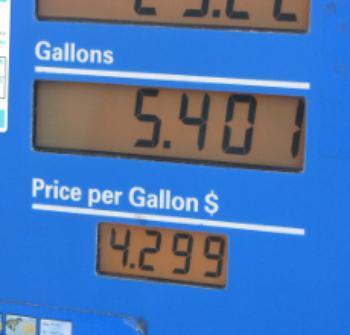 There are quite a few ways to throw money away, some more fun than others. You can drink a lot of beer or wine, smoke a lot of cigars or cigarettes, buy a lot of lottery tickets or invest in high-tech start-up companies.
Or you can just go gas up your car.
That's the message of a new study from the Union of Concerned Scientists, which found that most Americans are likely to spend almost as much on gasoline over the life of their vehicle as its original cost when they could save thousands with a fuel-efficient vehicle.
Examining where all that money paid at the pump actually goes, the new report found that of the $50 a driver pays at the pump, on average, $33 will go directly to oil companies. That means that if a driver bought a car in 2011 and drove it for 15 years – the lifetime for an average vehicle – they would spend more than $22,000 on gasoline, $14,000 of which would go directly to oil companies.
"Filling up at the pump isn't cheap," said Joshua Goldman, the report's author and policy analyst for UCS's Clean Vehicles program. "You're basically paying for a second car every 15 years. The only thing really benefitting from your oil use is oil companies' bottom line."
And sure enough, rising gas prices and drivers' trips to the pump are translating into big profits for the oil industry. Just last week, ExxonMobil and Chevron posted near-record profits in 2012 of $44.9 billion and $26.2 billion, respectively.
Obviously, that money doesn't do much to benefit consumers, and the study found it doesn't do much to feed money into communities either. In fact, just 81 cents of an average $50 fill-up goes to the local gas station owner.
"In the end, gas stations make more money off the bottled water, beef jerky, and other things you buy inside than off the fuel you buy outside," Goldman added.
Even if a driver owns shares in the same oil companies they buy gas from, their oil use does virtually nothing to benefit their personal stock portfolio. In fact, an average driver with $20,000 in ExxonMobil stock would see less than a penny of growth in their investment after spending $1,700 to fill up with gas from ExxonMobil over the course of a year.
Even if ExxonMobil CEO Rex Tillerson were to spend an estimated $3,200 filling up a Chevy Suburban – one of the most fuel-inefficient vehicles in the country – over the course of a year, his $150 million in ExxonMobil stock would only grow 34 cents through his fill-ups.
Hybrids pay off
By contrast, the study found, efficiency can deliver large returns for drivers. For instance, a Ford Fusion SE Hybrid costs $3,500 more than its base conventional gas model, but consumes $9,000 less in gasoline over its lifetime.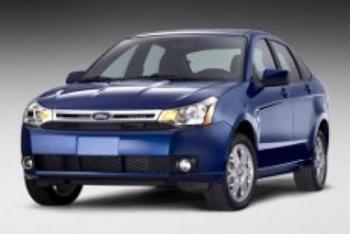 "Saving money by investing in a fuel-efficient vehicle is a win whether you own oil stocks or not," Goldman said. "Even Rex Tillerson would see more personal benefit from owning a fuel-efficient vehicle than continuing to fill up a gas guzzler at ExxonMobil stations."
Automakers are starting to offer more gas-saving models thanks in part to historic new standards finalized in 2010 and strengthened last year to nearly double the fuel economy of new vehicles by 2025. But it's up to consumers to do the math and avail themselves of the savings a fuel-efficient car can bring.
---