---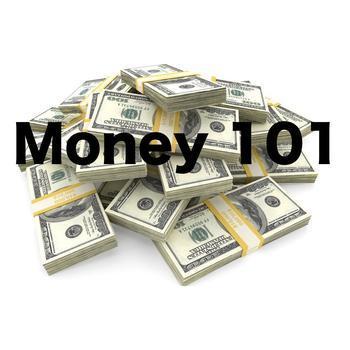 When you want to get off on the right financial foot, or need help digging out from beneath crushing credit card or student loan debt, there are resources available that can help.
Most are free. Some carry a small cost. Diane Moogalian, Vice President, Customer Operations at Equifax, says a consumer's lender or creditor may be the first place to turn.
"Depending on a person's unique financial situation and the setback they're experiencing, it may make sense to call their lenders and creditors, explain the situation, and get more information about what options may be available – as far as negotiated credit card rates and payment options," she told ConsumerAffairs.
Moogalian says other resources include the Consumer Financial Protection Bureau, which offers helpful information to consumers -- including what rights they have and answers to frequently asked questions.
Credit counselors
The National Foundation for Credit Counseling (NFCC) represents non-profit credit counselors in over 600 communities. NFCC vice-president Bruce McClary says the counselors sometimes charge a small fee, but sometimes they provide free services.
"The member agencies of the NFCC can be found at at NFCC.org," McClary said in an interview. "People can connect with a counselor who can address a number of financial concerns or issues, and help people get back on track with their finances."
Counselors are primarily known for helping with credit card debt and getting people back on a plan to repay their credit card debt, rebuild their savings, and get back on a reasonable budget. But McClary says they can advise on other debt as well.
"Our counselors are able to help in many cases with housing issues, such as helping homeowners avoid foreclosure," he said. "Also, we can help people learn about the home buying process, so they can get off to a good start when it comes to homeownership."
He says in recent years, some counselors have specialized in helping people with student loan debt.
Heather Battison, vice-president at TransUnion, says her company's blog is often a source of sound financial information that can help consumers stay on track. She also says obtaining your free credit report once a year, as you are allowed by law to do, can be a powerful tool in monitoring your credit health.
Other resources
The Certified Financial Planner Board of Standards is another resource. During the month of October, it will sponsor 22 Financial Planning Days in cities across the U.S. At those events, financial professionals will partner with city governments to offer free financial counseling.
America Saves, a partnership between the Consumer Federation of America and American Savings Education Council, offers a resource for helping to build savings and reduce debt for Americans who have not saved adequately.
Money Smart, an FDIC initiative, provides a financial education curriculum designed to help people outside the financial mainstream build their financial skills and learn how to get the most out of banking relationships.
Visa's Financial Football uses the NFL to make learning about money exciting for sports fans. The game can be played online or ordered at no cost.
There is no shortage of organizations – both private and governmental – willing to lend a hand to consumers who want to get control of their financial lives. You just have to take advantage of them.
Thanks
Keep an eye on your inbox, the lastest consumer news is on it's way!
Unsubscribe easily whenever you want
---