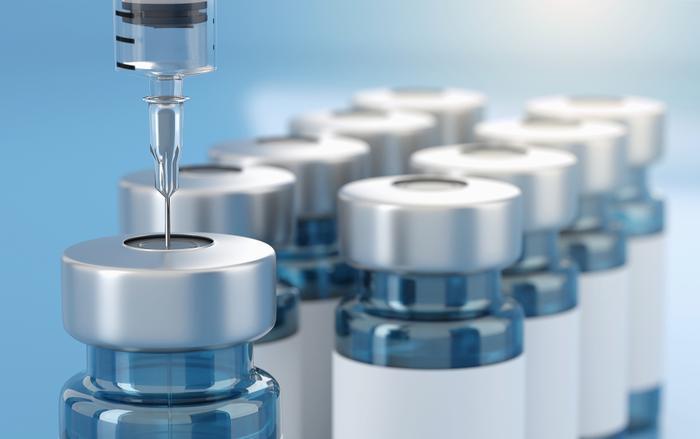 A week ago, the world woke to the news that Pfizer's coronavirus (COVID-19) vaccine appeared to provide protection against the virus. This Monday, it was Moderna's turn.
The pharmaceutical company reported preliminary results of a Phase 3 clinical trial which indicate that its vaccine was effective 94 percent of the time.
"This is a pivotal moment in the development of our COVID-19 vaccine candidate," said Stéphane Bancel, Moderna's CEO. "Since early January, we have chased this virus with the intent to protect as many people around the world as possible."
Logistical challenges for Pfizer
The next step is for both Pfizer and Moderna to seek emergency use authorization (EUA) for their vaccines, which are similar. However, health experts say one vaccine holds a logistical advantage over the other.
The Pfizer vaccine must be kept at frigid temperatures -- as low as minus 112 degrees Fahrenheit -- or it is rendered useless. This will not be an easy task when it comes to moving hundreds of millions of doses around the country to clinics, hospitals, and other distribution centers.
Refrigerated trucks don't get the cold. In fact, commercially-available freezers don't reach that temperature. Existing cold storage plants may be of little use.
"Nothing that we're building can even get that cold," Tony Pricco, president of Bridge Development Partners, which builds and owns cold storage buildings and other warehouses throughout the country, told the Chicago Tribune. "I don't think it's even feasible to keep a large space that cold. This is not a conventional freezer type of use.". 
Once planners get beyond the logistical problem of keeping large amounts of the vaccine at frigid temperatures, they will need facilities to keep smaller amounts at that temperature at doctors' offices and health care facilities around the country.
'Frozen in its tracks'
Dr. Henry Fishman, an allergy and immunology specialist with a practice in Washington, DC, says the Prizer vaccine "may be frozen in its tracks."
"As a practical matter, the country is not set up for this kind of distribution," he told ConsumerAffairs."So I think this is a big logistical problem, especially because they need to distribute it very quickly. I don't see how they're going to do it." 
Pfizer has designed what it calls "dry ice briefcases" that can be used to store small amounts of the vaccine. But these are effective for a limited period of time, and the sheer number needed will require a massive manufacturing process. 
Thermal shipping containers
Pfizer says it will employ thermal shipping containers that can hold nearly 5,000 doses of the vaccine. The company says the containers can maintain the recommended temperature for up to 10 days, as long as the containers are not opened.
Fishman said he was a subject in the Moderna vaccine clinical trial and believes he received the vaccine, not the placebo, although he was not told what he received. He said at this point, the Moderna vaccine doesn't appear to present the same logistical challenges as the Pfizer vaccine.
"It just needs to be kept in a refrigerator or a freezer, like most other vaccines," Fishman said.
Other pharmaceutical companies, including Johnson & Johnson and Sanofi, are also working on vaccines that don't have to be kept as cold and may pose less of a logistical challenge.