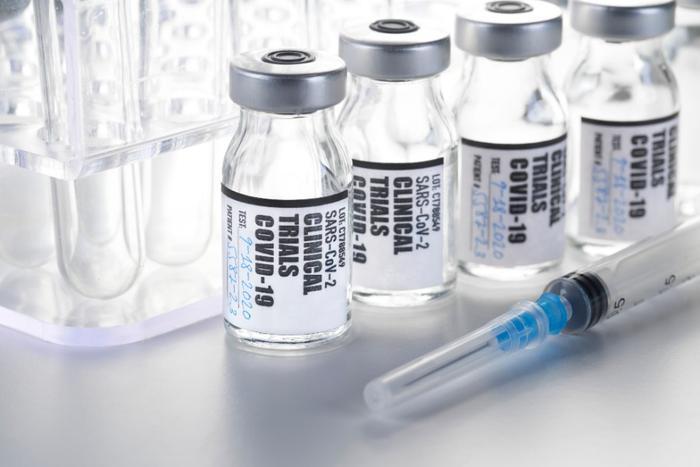 Hopes for an effective coronavirus (COVID-19) vaccine have risen sharply with news that Moderna's vaccine candidate has shown promising early results.
The New England Journal of Medicine has published an interim analysis of the open-label Phase 1 study of mRNA-1273, Moderna's vaccine candidate against COVID-19. The paper evaluated a two-dose vaccination schedule of mRNA-1273 given 28 days apart across three dose levels in 45 healthy adult participants ages 18-55 years.
The company reports that the results showed mRNA-1273 "induced rapid and strong immune responses against SARS-CoV-2," the clinical name for COVID-19. The study was led by the National Institute of Allergy and Infectious Diseases (NIAID), part of the National Institutes of Health (NIH).
The trial concluded that mRNA-1273 was generally safe and well-tolerated, with no serious adverse events reported through 57 days of treatment. However, there were side effects in some patients, including headaches, fatigue, and chills.
Neutralizing antibodies
Some health experts see hope in the findings because the vaccine produced robust antibodies that were stronger than those normally produced in people with the virus. In an interview with Bloomberg News, Dr. Anthony Fauci, director of NIAID, said the fact that the vaccine produced "neutralizing" antibodies is a big deal.
Researchers said mRNA-1273 produced what they call binding antibodies to the full-length SARS-CoV-2 Spike protein (S) in all participants after the first vaccination. Results further improved with the second vaccination.
"After two vaccinations, mRNA-1273 elicited robust neutralizing antibody titers," the company said in a press release. "At Day 43, neutralizing activity against SARS-CoV-2 was seen in all evaluated participants.
First out of the starting gate
Moderna was first out of the starting gate in the race to produce a coronavirus vaccine. In mid-March, it launched its first trial of the drug when Jennifer Haller, a clinical trial volunteer, received the first-ever injection of the investigational vaccine for the coronavirus at the Kaiser Permanente Washington Research Institute (KPWHRI) in Seattle. 
The experiment was described as the first stage of the project aimed at developing an effective vaccine. 
In the just-completed trial, all 42 subjects who received both doses of the vaccine generated antibodies that could neutralize the virus, a major reason for the enthusiasm greeting the results. However, more data is needed. 
The company says it will enroll 30,000 people at high risk of the virus in the final stage trial, which will compare the effects of the vaccine with a placebo.