---

In October and December of 2014, 47 percent of online retail traffic stemmed from smartphones and tablets, according to Demandware. Consumers are turning to new technologies to express product satisfaction, concerns or questions with major brands. Companies are developing high-tech methods to strategically track every step of the customer journey to stay competitive in the retail market.
As customers turn to their smartphones to make purchase decisions, online retailers need to develop user-friendly mobile apps to stay competitive. JackThreads, a leading retail website for men, understands the value of building relationships with consumers and is making it easy for people to engage with the customer service team. It is focusing on contextualizing customer service interactions on mobile apps as mobile traffic continues to grow.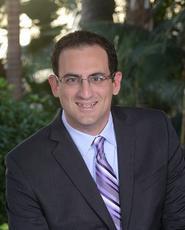 Consumers want to interact with interesting, genuine people when they call into customer service departments, as well as receive respectful and calculated answers from brand representatives. JackThreads has matched their customer base with a diverse team of highly-trained people who are passionate about service and fashion. Throughout the customer service industry phone calls generally have an 86 percent resolution rate, in comparison to 44 percent rate via email and 27 percent via social media; companies need to empower associates to be confident and personable to all callers.
JackThreads encourages associates to help customers by keeping the tone of conversations lighthearted and respectful, as if the representative were talking to a friend. It is standard to hear associates speaking with callers about a recent ball game or read an online chat that has an emoji.
Businesses are creating a seamless customer experience through an omnichannel approach that engages multiple interfaces including apps, retail websites, social media and live chats. Today's consumer uses any and all of these channels to engage when and where they want to; and they want an integrated experience so that, just to name one example, they can use the same rewards card whether they shop online, in a store or on the phone.
Although the phone is still the most dominant channel, with 75 percent of consumers still dialing in with questions and concerns, consumers are also using social media, chat functions and mobile devices to interact with customer care departments. To manage this expectation, companies are constantly developing creative outlets at an increased rate for customers to ask questions.
Mobile apps are expected to dominate the market in the upcoming years. JackThreads customers enjoy the easy shopping experience delivered on mobile devices through iOS and Android apps. As nearly 60 percent of our traffic comes from mobile sources, we ensure we are providing the same engagement for customers as in store.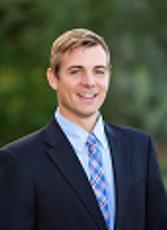 According to extensive research, JackThreads customers who engage with representatives via live chat functions spend 80 percent more each year than those who don't. This statistic serves as a motivator for businesses to improve their online and mobile communication skills to foster brand loyalty and repeat purchases.
It is imperative that brands increase engagement on preferred channels. Customer satisfaction is highest in live chat, so JackThreads quickly added mobile chat in their apps. Starting with iOS, companies need to continue to develop user friendly platforms on Android and mobile websites. Businesses also need to extend the hours their teams are available because consumers use their mobile devices later in the evening and weekends. Having chat functions in apps will bring brands even closer to customers and continues to build strong loyalties.
Successful companies have focused on contextually adjusting how customers get help by removing the friction and encouraging more engagement. By training representatives to give respectful and timely responses to users, and meeting the needs of consumers around the clock via mobile apps businesses will retain a loyal customer base.
Matching the rapidly changing technology trends can be a challenge for many companies. As technology continues to evolve quickly, the customer service landscape follows suit, meeting the needs of customers on an individual level.
---
Matthew D'Uva is president and CEO of SOCAP International, a leading association for customer care professionals from Fortune 1,000 companies.
Jason Rosser is the head of customer experience operations at JackThreads.
---