---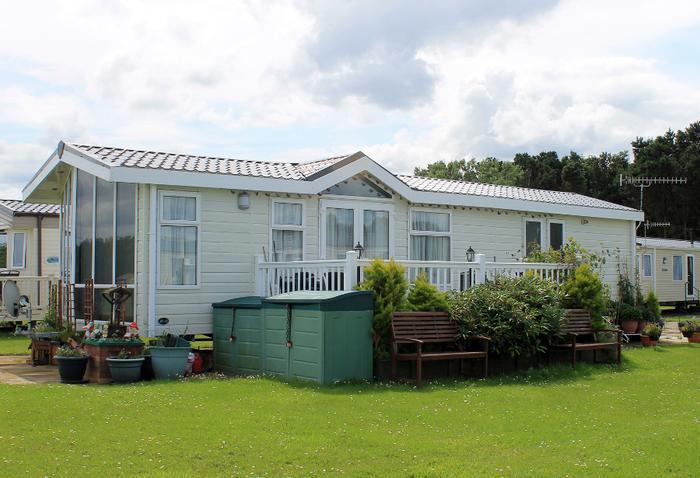 Manufactured homes -- commonly called "mobile homes" or "trailers" -- provide inexpensive housing to millions of Americans but a report from the Consumer Financial Protection Bureau (CFPB) finds that buyers often pay higher interest rates for their loans than borrowers whose homes were built onsite.
The report also found that manufactured-home owners are more likely to be older, live in a rural area, or have lower net worth.
"Manufactured housing is a critical source of affordable housing for some consumers, particularly those who are older, live in a rural area, or have less income and wealth," said CFPB Director Richard Cordray. "These consumers may be more financially vulnerable and benefit from strong consumer protections. The Bureau is committed to ensuring that consumers have access to responsible credit in the manufactured housing market."
One of the main differences between a manufactured home and a home built onsite is that manufactured homes may be titled as either real estate property or personal property. A home built onsite is almost always titled as real estate property.
For a manufactured home to be titled as real estate property, the home generally must be set on a permanent foundation on land that is owned by the home's owner. If a manufactured home is titled as personal property, it generally must be financed through a personal property loan, also known as a chattel loan.
More lax
In the 1990s credit standards and underwriting practices for manufactured-housing loans became more lax, and the market boomed with expensive loans. The market collapsed in the early 2000s, however, as consumers struggled to pay back their loans and the market significantly shrank.
Currently, more than a decade after this collapse, production and sales remain at historically low levels and many mortgage lenders do not originate chattel loans. The national lending market for chattel loans is concentrated among five lenders.
The report found that in 2012, about 68% of all manufactured-housing purchase loans were considered "higher-priced mortgage loans," compared with only 3% of site-built home loans.
Even though many were paying higher rates, two out of three manufactured-home owners were eligible for mortgages because they own the land their home sites on.
Crucial factor
Although they are relatively rare in major urban areas, manufactured homes are a common source of low-cost housing in rural areas. The report found that manufactured homes account for only about 6% of all occupied U.S. housing, but outside metropolitan areas, however, one out of every seven homes is a manufactured home. South Carolina has the highest prevalence of manufactured housing in the country, followed by New Mexico.
Manufactured-home owners are more likely to be older. Nearly one out of five families that live in manufactured homes do not have children in the home and are headed by someone aged 55 or older — compared with less than 15% of families that live in site-built homes.
Also, manufactured-home owners are more likely to have lower net worth. The 2004–2010 Surveys of Consumer Finances indicate that the median net worth among households that lived in manufactured housing was just about one-quarter the median net worth of families living in all other types of housing.


---