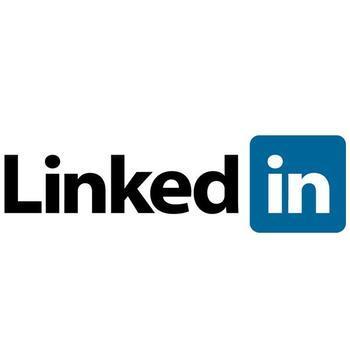 If you've been feeling annoyed with various friends, colleagues or peripheral acquaintances who keep e-pestering you with email urging you to connect with them on LinkedIn, register with LinkedIn, or just do something LinkedIn, keep this possibility in mind: those people might have no idea any this is happening.
Courthouse News Service reported on June 13 that a federal district judge in California issued a ruling this week regarding an ongoing class action case that started last September, when several LinkedIn users filed suit alleging that LinkedIn engaged in "email harvesting" — basically going through the addresses in users' email contact lists and sending those addresses unsolicited spam in the users' name.
As an example of LinkedIn's harvesting activities, the original court brief said this:
LinkedIn attempts to access a user's Gmail account if the user has Gmail open in another browser window or has not logged out of Gmail. If an email account is open, LinkedIn accesses the account by using the open email session. LinkedIn does not prompt members for a password. Instead, LinkedIn sweeps the external email account for every email address a user has been emailed by, CCed, or emailed. For many users this is thousands of addresses.
LinkedIn did not deny such activities; its counter-argument instead rested on the assertions that these activities are permissible according to LinkedIn's stated user terms, and furthermore, its email harvesting did not "injure or enrich" anyone — in other words, nobody got hurt from it and nobody made any money from it, either.
In January, everyone went back to court so the plaintiffs could rebut LinkedIn's counter-argument by pointing out that LinkedIn charges members $10 to send messages to other members to whom they're not connected — suggesting the company itself values those promotional emails at $10 apiece.
A mixed ruling
Finally, this week, U.S. District judge Lucy Koh issued a ruling that favors LinkedIn regarding some matters, and the plaintiffs in others.
The initial email harvesting is acceptable, Koh ruled, because when you register with LinkedIn and click through the various permission screens, those do include granting LinkedIn permission to look through your email addresses and send everyone an invitation to connect with you.
However, Judge Koh also ruled that the permission screens only covered the initial email invitations, not the repeated followup invitations. In her 39-page ruling, she wrote this:
"Although the court concludes that plaintiffs have consented to LinkedIn's initial endorsement email, the court finds that plaintiffs have plausibly alleged that they did not consent to the second and third reminder endorsement emails …. Specifically, the second and third endorsement emails could injure users' reputations by allowing contacts to think that the users are the types of people who spam their contacts or are unable to take the hint that their contacts do not want to join their LinkedIn network."