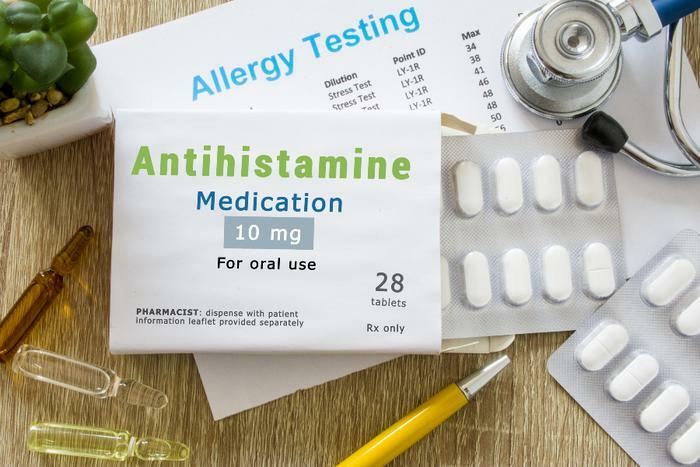 Allergy season is upon us, and there's little doubt that many consumers will be refreshing their stock of antihistamines to help tackle it head-on. But researchers from McMaster University say these drugs could be fatal if the user isn't careful. 
In a study published in the Canadian Medical Association Journal, the team states that antihistamines are the most commonly and incorrectly used medicines in the world. They say taking too many can lead to death, and they're especially dangerous to younger and older people.
"People need to rethink what they stock in their home cabinets as allergy medicines, what hospitals keep on formulary, and what policymakers recommend," said allergy expert and clinical scholar Derek Chu. "The message needs to get out. This publication is on time for the spring allergy season and as COVID vaccines roll out, for which rashes are common and antihistamines can be helpful."
Opt for second-generation antihistamines whenever possible
The researchers say antihistamines are commonly used for several conditions like asthma, eczema, coughs, and insomnia, but they note that these medicines are best suited for symptoms of hay fever and outbreaks of hives. If consumers need to use an antihistamine, the team says they should opt for one that belongs to the "second generation" of medicines because they are more effective, tend to last longer, and are safer. Consumers who want to learn more about this class of antihistamines should talk to their pharmacist for more information.
"There are new modern second generation antihistamines that are potent, specific, fast acting and of proven safety which everyone should be using to treat allergic rhinitis and hives," said study co-author Gordon Sussman.
The researchers want to remind consumers that antihistamines should not be used in place of epinephrine to treat anaphylaxis, although they can be used together. They also say these medicines are safe for pregnant women and children as long as recommended dosing recommendations are followed.