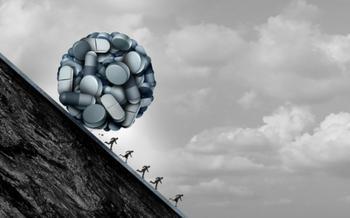 Missouri is the latest state to try to hold opioid drug manufacturers accountable for the widespread misuse of the drugs, to which many people are addicted.
Missouri Attorney General Josh Hawley has sued Purdue Pharma, Endo Health Solutions and Janssen Pharmaceuticals, three large drug companies. The suit charges the companies engaged in fraud to misrepresent the serious risks associated with their products.
"Our state faces an urgent public-health crisis brought on by fraud," Hawley said. "These companies have profited from the suffering of Missourians."
The complaint accuses the three drug companies of carrying out a complex, multi-year campaign to deliberately misrepresent the addictive risks of opioids. As a result, the state says patients with chronic pain were often given the drugs without proper warning as to their addictive nature.
Near-record judgment sought
At an appearance after filing the suit, Hawley said the state is seeking hundreds of millions of dollars in damages from the defendants, and hundreds of millions more in civil penalties.
"We seek, in short, one of the largest judgments in Missouri history," Hawley said.
Citing 2015 statistics, the attorney general said there were more than 30,000 hospitalizations and emergency-room visits in the state linked to opioids. He said 500 Missourians died from opioid overdoses or complications.
"The opioid death rate in our state is 160% of the national average," Hawley said. "And it is rising."
The Missouri lawsuit follows a similar one filed in Ohio earlier this month. In addition to the three companies named in the Missouri action, Ohio is also suing Teva Pharmaceutical and its subsidiary Cephalon, and Allergan.
Last week a number of states announced they are joining forces determine whether pharmaceutical companies selling opioid drugs have violated laws. The investigation could result in further litigation.