---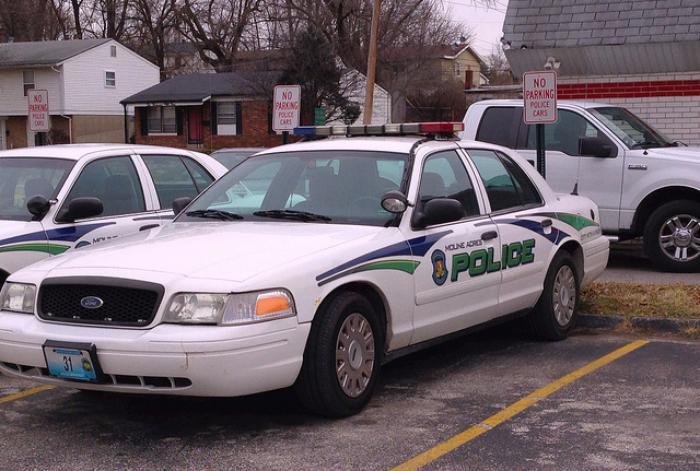 With a total population of barely 1 million, St. Louis County, Missouri -- home of the now-infamous Ferguson -- has no fewer than 90 municipalities. Many are laughably small, some with just a few hundred residents.
Why so many? Well, the primary reason is that the City of St. Louis, now hovering around 318,000 -- is prohibited from annexing so it has not been able to grow beyond its original borders, leaving a fertile field for suburban upstarts. (It's actually a little more complicated than that, but let's not get hung up on details).
And how do all these little towns support themselves? A civil suit filed by Missouri Attorney General Chris Koster against 13 St. Louis County towns supplies a big part of the answer. To put it plainly: speed traps.
The suit alleges that towns have been violating a Missouri law requiring cities and towns to calculate the percentage of their general revenue derived from fines and court costs for municipal traffic violations and to disgorge all fines in excess of the statutory limit.
Anytime you have a law specifically prohibiting a practice, you can assume that practice is widespread. And that certainly seems to be the case in St. Louis County, as anyone who has ever tried to drive from downtown St. Louis to the airport, located in the county, will tell you. Interstate 70 winds through a bewildering array of these hamlets and many of them have their constabulary lurking along the highway.
Macks Creek
The law -- commonly called the Macks Creek law, states that no municipality may receive more than 30 percent of its annual revenue from fines and court costs for traffic violations. Towns are required to report the percentage of their general operating revenue that flows from fines and court costs for traffic violations.
A review by the Attorney General's Office found a pattern of non-compliance.
"The Macks Creek law was enacted to protect Missourians from predatory traffic ticketing," Koster said. "As we continue to identify areas for reform, an important first step is to require St. Louis County municipalities to follow the Macks Creek law to the letter. Based on my review, these thirteen municipalities did not."
Koster's lawsuit identifies five municipalities that failed to file their annual reports with the state auditor. The cities of Beverly Hills and Pagedale failed to submit reports for fiscal year 2014. The cities of Breckenridge Hills, Pasadena Park, and Upland Park failed to submit fiscal year 2013 reports.
Four municipalities—Crystal Lake, Velda Village Hills, the village of Hillsdale and the village of Mackenzie—failed to indicate how much of their operating revenue was derived from fines and court costs.
And four municipalities—Bellerive Acres, Moline Acres, Normandy, and the village of Vinita Terrace—submitted reports suggesting their revenue from traffic fines exceeded the thirty percent cap.
For example, the village of Vinita Terrace divided six months' worth of traffic-related fines by the total revenue for the entire year, dramatically misstating the percentage of operating revenue derived from traffic tickets. Investigators believe the amount of operating revenue Vinita Terrace derives from traffic-related fines is over fifty percent.
Similarly, the city of Moline Acres appears to derive thirty-four percent of its operating revenue from court fines, and Normandy more than thirty-eight percent.
"If these municipalities will work with my office to come into compliance, we will work with them," said Koster. "If they fail to work with us, or simply do not have the ability to comply with state law, then they should lose jurisdiction over traffic violations."
---