---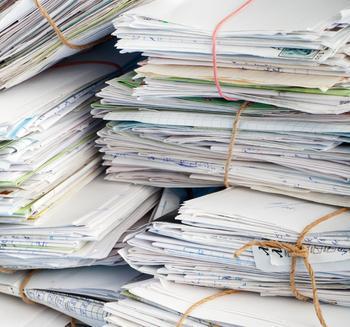 Last week we told you the story of Matthew P., a Manhattan resident who, along with his two roommates, went for more than a month without receiving a single piece of mail from the US Postal Service.
Repeated calls and visits to his local Gracie Station post office did nothing to resolve the issue, though just before our story went to press, Matthew told us that he'd received a robo-email from the USPS promising him that his "recently submitted inquiry was forwarded to an office that is better suited to address [his] needs."
So how did that work out? Matthew emailed us with an update: he is receiving mail again but there's still no way of knowing what happened to his month's worth of missing mail, especially since the "more suitable office" to solve his problem turned out to be—the same Gracie Station office that lost his mail in the first place.
What's really sad is that Matthew is relatively lucky, so far as these things go: as a U.S. citizen whose mail's gone missing, he does have the right to make formal complaints (even if said complaints are routinely ignored). Another reader, Tony F. of Sydney, Australia, can't even do that much.
Hearing aids go missing
Tony wrote us on Sept. 16 to report that a package containing some badly needed hearing aids was shipped from Louisiana to his Down Under home on Sept. 4, but "as of 16 Sep 2013 it is still in Miami, FL [….] I note that unless you are in the USA you cannot inquire or complain through USPS channels. From what I read here it seems that USPS is a postal service in name only and is totally failing in providing the services it charges for. In this case, $50. The people who shipped the package have also been told there is no way of finding out what is happening and when, if ever, it will leave the US for Australia. USPS is a JOKE!"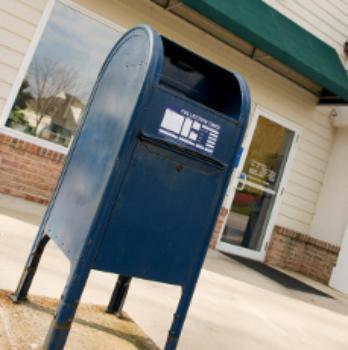 Indeed, and the joke is on its customers. So what can you do to ensure your mail will actually be delivered? Conventional wisdom says it's worth spending a little extra money to send packages or documents via certified mail or return receipt requested. Unfortunately, we know from personal experience that even this won't necessarily work: in the summer of 2009 we were living in central Connecticut and waiting for our first-ever passport to arrive in the mail.
The U.S. Department of State sent our passport via Priority Mail, with a tracking number. On July 7 we typed that tracking number into the USPS website and were horrified to discover that the passport had allegedly been delivered on June 29. On July 9, we formally reported the passport as "missing," and the very next day, the now-invalidated passport (which, you recall, had allegedly been delivered to us two weeks before) finally arrived in our mailbox.
Carolina or Connecticut
Our birth certificate, which the USPS swore had also been delivered to our central Connecticut mailbox on June 29, turned up in a Charleston, South Carolina, passport office a couple of weeks later. (To be fair, though: Connecticut and South Carolina are at least in the same time zone,)
So, when federal officials working for the Department of State can't even get their official national-security documents properly delivered, what's an ordinary civilian to do?
Short of frequent and fervent prayer, perhaps the best course is to spend a few extra dollars and go with FedEx whenever possible. It's generally regarded as having the best overall record of reliability.
---