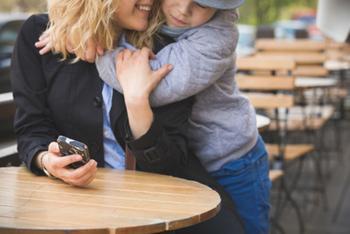 Parenthood is a journey plagued by self-doubt, but Minute Maid wants to let parents know that they're "Doin' Good" (#doingood). In a new social media campaign, the brand is encouraging sons and daughters to write letters of gratitude to their parents.
Just in time to warm the hearts of parents during the holidays, Minute Maid has created shareable letter templates on which children can express how much they love and appreciate their mom or dad.
The shareable templates are part of the brand's ongoing "Doin' Good" campaign, which first launched in spring 2015. In creating the note-writing campaign, Minute Maid hopes to uplift parents while also emphasizing its family-focused nature.
Messages from kids
The message-fueled campaign is an effort to "take a stand for parents," the brand said on its website.
"Whether it's a stranger's comment or a picture-perfect post in social media, parents today are inundated with doubt. It's time to shine a light on all the good parents do by saying, 'You're #doingood'."
In a video created to accompany the campaign (below), viewers see five kids share their hearts -- in letter format -- with their teary-eyed parents. Minute Maid worked with the agency Doner to set up a "Nothing to Sell Store," which drew in customers interested in writing letters to their parents.
Since it was posted on November 22, the video has accrued over 160,000 views. Minute Maid's shareable, fill-in-the-blank templates are available on its website.