---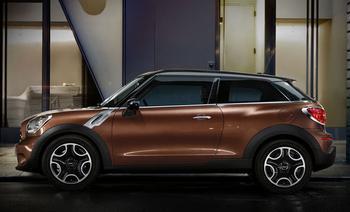 Mini Coopers used to be novelties. Mini drivers waved at each other and often fielded questions from the curious at service stations and other public venues.
But now the little Minis are everywhere and are getting to be a pretty mighty force in the U.S. car business, selling a record 66,1223 vehicles last year, 15 percent more than the previous year. It's also more cars than veteran brands like Jaguar, Land Rover and Porsche sold.
Mini's growth over the last 11 years is evident at the National Automobile Dealers Association convention in Orlando, where the brand had its own dealer get-together this year for the first time ever, according to Automotive News reporter Diana T. Kurylko.
Mini has come of age and it's now a mature brand, said Jim McDowell, who heads Mini USA, Kurylko reported.
Mini has 115 dealers in the United States, and with the addition of the Paceman coupe in March, will have seven vehicles -- more than the other marques mentioned above.
Cute but not always cuddly
The little cars are not without their issues, of course, and have their share of major problems, including engine and transmission failures, readers tell us.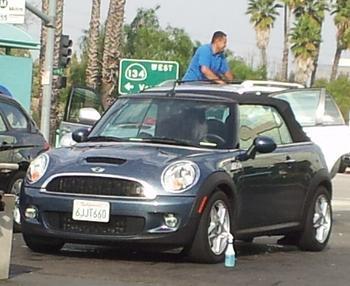 "I almost feel as though I should apologize to all of you. I bought my 2003 Mini in December 2002 and feel now that I should have warned you all away," said Linda of Memphis in a ConsumerAffairs posting. "It is an adorable car and fun to drive, but I've had more problems with it than with all of the other vehicles I've ever owned combined."
Linda said she's replaced the power steering motor three times but, even worse, suffered a transmission failure at 45,000 miles. Fortunately, the dealer replaced it at no charge even though the car was out of warranty at that point.
"J" of Redlands, Calif., complained of thermostat problems, electrical issues and expensive tune-ups and oil changes.
"I have had more problems with this Mini Cooper than I have had for any other car in my life. I'm beginning to believe this product is a lemon, a true sour lemon. After it is fixed, I am trading the damn car in," he said.
On the other hand, some Mini Cooper owners just keep buying the things. A colleague here at ConsumerAffairs has had four Minis, including the very clean "S" convertible pictured above. One suffered an engine failure at 40,000 miles but the dealer, Mini of Sterling, Va., repaired it free of charge even though it was not under warranty. The others have led uneventful lives, except for the one that washed away in Hurricane Sandy.
"Hang around Mini Cooper enthusiasts and they'll tell you to buy 'em new, run 'em hard and get rid of them at the three-year mark," the proprietor of an independent service center in Los Angeles told us. Also, use synthetic oil and change it every 3,000 miles, regardless of what the manual says.
New generation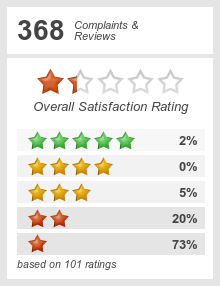 At the Orlando meeting, dealers learned of plans for Mini's second generation, coming next year. Not much has leaked out but the company's goal is obviously to try to hang onto its loyalists even as they outgrow the smaller Mini models.
Over the last few years, the company has turned out a crossover, the Countryman, and a small station wagon, the Clubman, and has added a two-seater Coupe.
Its newest model, the Paceman, perhaps offers a look at where Mini is headed. It's a little bigger and a lot more rakish than the original Cooper and is the first Mini sedan to offer all-wheel drive -- an attempt to appeal to driving enthusiasts who disdain the front-wheel drive offered in most Mini Coopers.
Mini is, of course, a BMW company and is an important element in BMW's growth plans. It's a way for BMW to sell to consumers who aren't quite ready to spend the kind of money a BMW demands but don't want to settle for a dull econocar.
---