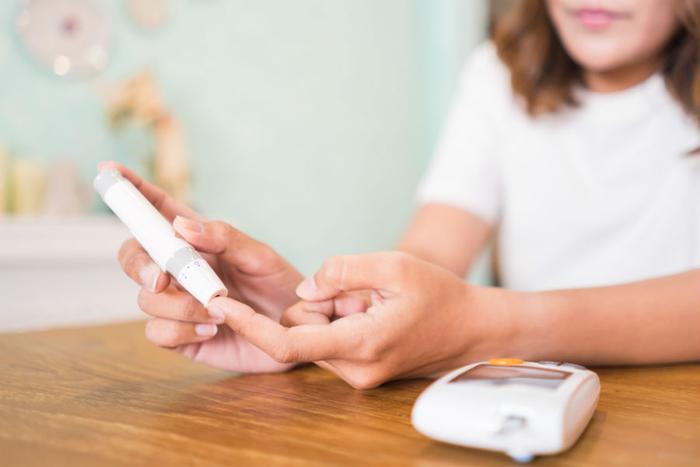 Checking blood sugar is a regular day-to-day occurrence for diabetes sufferers, as a simple prick of the finger can reveal important health information.
While most don't think twice when going through the process, a new study conducted by researchers from Michigan Medicine at the University of Michigan found that millions of type 2 diabetes sufferers are checking their blood sugar too often.
Though a blood sugar check is quick and oftentimes painless, checking too often can be costly to insurance companies and consumers, and it can also provide some unnecessary worry when there are so many readings to contend with.
"One of my patients who didn't need to be testing daily told me that that her previous doctor had told her to test her sugars two or three times a day," said researcher Dr. Kevin Platt. "These data show that over-testing is quite common -- and with the appropriate guidance can be reduced significantly."
Too must testing
In 2013, the Endocrine Society and Society of General Internal Medicine released new guidelines for patients with diabetes on how often to check their blood sugar. To get to the bottom of the over-testing, Dr. Platt and his team analyzed medical records from an insurance database following these guidelines.
All of the participants had type 2 diabetes, but they were not taking insulin. The researchers looked at patients who either were ordering blood sugar testing strips regularly throughout the year and those who were neither taking insulin nor using testing strips.
The researchers found that 23 percent of participants, which came out to over 86,000 people, ordered packs of 90 test strips three or more times per year. This would mean that they'd be checking their blood sugar about two times per day.
However, over 20 percent of this group wasn't taking diabetes medication of any kind, while over 40 percent only filled prescriptions for medication that wouldn't put them at risk of hypoglycemia.
The study participants were chosen specifically because they weren't taking insulin or any other kind of diabetes medication that would put them at risk of low blood sugar. Based on medical guidelines, Dr. Platt says that this group of patients wouldn't need to be checking their blood sugar at all, and certainly not multiple times per day.
Cutting costs
All of the participants in this study were covered by private insurance plans, which helped keep their costs down. While the insurance companies paid over $300 per year for these testing packs, most participants paid less than $20 per year in co-pays.
The researchers note that every diabetes patient is different, and no one should stop testing without consulting a doctor first.
However, in an effort to keep costs down, they say that insurance companies should offer different options for consumers who medically don't need to be checking their blood sugar daily.
"Health care costs and access to care are an important issue for many Americans," said researcher Dr. A. Mark Fendrick. "The savings that result from reducing the use of unnecessary care -- such as needless home blood sugar testing -- can create 'headroom' to spend more on those clinical services that we need to buy more often."
Alternatives to finger pricks
Late last year, the Food and Drug Administration (FDA) approved a new device that would allow diabetes sufferers to check their blood sugar without pricking their fingers.
The FreeStyle Libre Flash Glucose Monitoring System requires users to insert a small sensor wire just below the skin with a patch. The device will continuously monitor blood sugar levels while worn, and consumers can check their glucose levels with a simple wave of a mobile device over the wire.
Though the FDA recommends that the device only be used by adults 18 years and older, it could be beneficial for over 30 million people across the country.