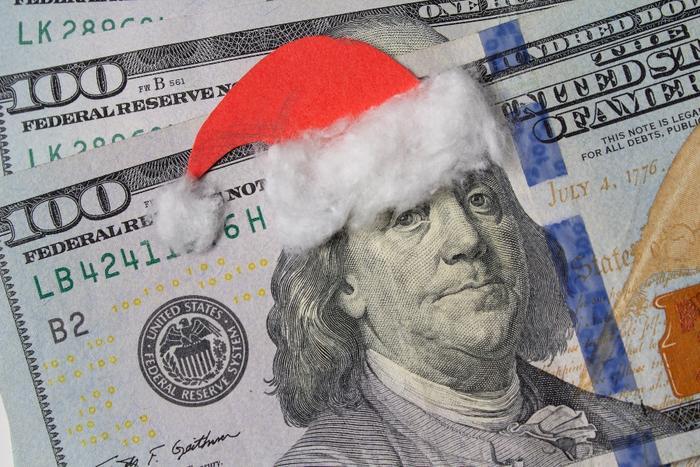 Consumers appear to be spending heavily this holiday season, which is good for the economy. But if they're putting too much of that spending on credit cards, that can be a problem.
YouGov, an international polling and market research company, reports that 9 percent of consumers are still paying off last Christmas' debt. Among millennials, the percentage is 14 percent.
Bruce McClary, a vice president at the National Foundation for Credit Counseling (NFCC), says it's much easier to get into debt than to get out of it, especially at this time of year.
"It's tough to climb out from under it, especially if you got into debt without a plan," McClary told ConsumerAffairs.
Planning is actually a key step in maintaining a stable financial life. Before spending money, consumers should keep track of how much they've already put on a credit card and have a plan for paying it back.
Many consumers, however, may just be waking up to the fact that they've already exceeded their holiday spending limit. Earlier this month, a LendingTree survey found that 61 percent of consumers dread the holidays because of the financial pressures they bring.
Don't put it off
McClary urges consumers to act quickly if they feel the debt burden piling up so they can begin paying it off. Again, one of the most important first steps is planning.
"It requires sitting down and looking at both your spending and income and figuring out where you can free up extra money to go toward credit card balances because making the minimum payments clearly doesn't cut it," McClary said. "We've seen that from the number of people still carrying debt from last holiday season."
Credit counselors often suggest two options for speeding up debt payments. The "snowball" method prioritizes paying off the lowest credit card balance first. Once that card is paid off, the money that would otherwise go to that payment can then be applied to the next-lowest balance until it is paid off, and so on.
The "avalanche" method is similar, but instead of prioritizing the account with the lowest balance, you focus on paying off the card with the highest interest rate. McClary said using a balance transfer credit card -- transferring a high-interest balance to a card providing 12 or more months of 0 percent interest -- can be a useful tool for power-paying a balance.
"But keep in mind these reduced rates or 0 percent offers are time-limited, so you'll need to plan to pay off the balances before the introductory period expires," McClary said.
Boosting your credit score
ConsumerAffairs has collected information about some of the best balance transfer cards here.
But you'll notice that most are for consumers with good to excellent credit scores. If your credit score needs some work in order to qualify, McClary says the new year is a good time to take steps to improve how you look to lenders. 
"First, pull a copy of your credit report at all three agencies," he said. "Go to annualcreditreport.com and download the free copies you are entitled to once a year. Then you can see for yourself exactly how your creditors are reporting your payment activity."
McClary says you should also look closely at the credit reports for accuracy. Incorrect negative information will pull down your credit score. If you find it, you can contest it with the credit bureau.
Finally, it's important that you pay all of your bills on time every month. Timely debt payment makes up about a third of your credit score.
NFCC represents non-profit credit counselors across the U.S. They charge a small fee but deliver unbiased advice and can help consumers develop and plan for getting out of debt and staying that way.