---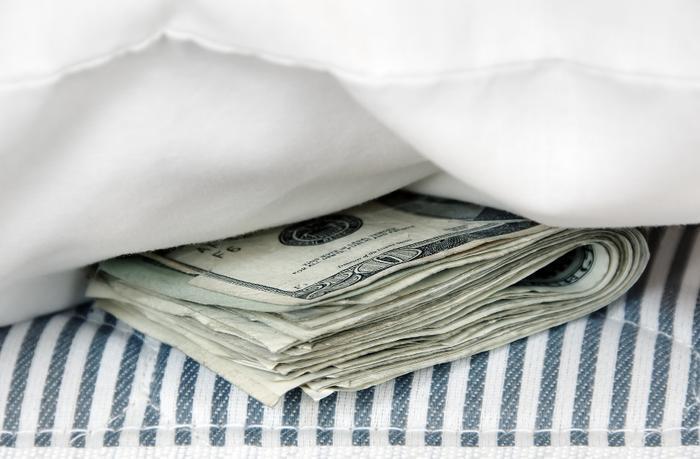 Now that April 15 is behind us, you probably either have your federal income tax refund or will get it soon. So, what do you plan to do with it?
When pollsters asked that question recently, they got an intriguing glimpse of America's evolving consumer culture. Instead of immediately spending their refund, a surprising number are socking it away.
The survey, commissioned by GoBankingRates.com found around 58% of those questioned were getting a tax refund. Of those, 68.7% said they were going to save at least part of it.
The trend has been growing since 2008, when the financial crisis created a wave of layoffs and changed consumer spending habits. Between then and now, the number of taxpayers saying they will save their refund has grown by more than 31%.
Most financially savvy generation
While the survey doesn't provide a demographic breakdown, older adults and younger adults may be responsible for this trend.
First, there are the Baby Boomers, newly retired or approaching retirement. This generation fueled the consumer economy for decades and many of its members, in their day, could be big spenders. Now, these senior citizens are more concerned about having enough money for a long retirement.
At the other end of the age spectrum are the Millennials, adults 18-29 years old. They came of age since the financial crisis and their financial habits appear to have been affected as a result.
A study commissioned by Northwestern Mutual surprisingly found Millennials to be among the most thrifty Americans. If anyone is going to hang onto their refunds, the survey suggests it's these folks.
Risk averse
You won't find many Millennials day-trading or engaging in other risky financial behavior either. Only 14% said they are seeking to speed up the growth of their investments.
They also demonstrate some patience, with 30% favoring "slow and steady" as their financial planning approach while another 30% saying they would prefer to be more cautious but feel they have a lot of catching up to do.
In other words, Millennials are more like their grandparents than their slightly older peers.
Retro approach
"While not quite putting money in the mattress, Gen Y definitely takes a more retro approach to how they handle their finances," said Greg Oberland, Northwestern Mutual executive vice president. "I'm guessing they're making a lot of grandparents very proud."
While Boomers and Millennials seem to have their financial act together, the rest of us appear to have some catching up to do.
Financial literacy gaps
A recent Harris Poll of 2,000 U.S. adults finds the population as a whole has some sizable gaps in financial literacy.
"This year's survey once again confirms what we already know: the need for financial education is great," said Susan C. Keating, president and CEO of the National Foundation for Credit Counseling (NFCC), which commissioned the survey.
Where do Americans fall short? The survey found gaps in knowledge about budgeting, saving, and understanding credit reports and credit scores - all key areas related to successful money management.
Specifically, Americans overall appear to have done a poor job of saving money. The top two concerns among respondents were not having enough money to meet emergencies and not being able to save enough to retire.
---