---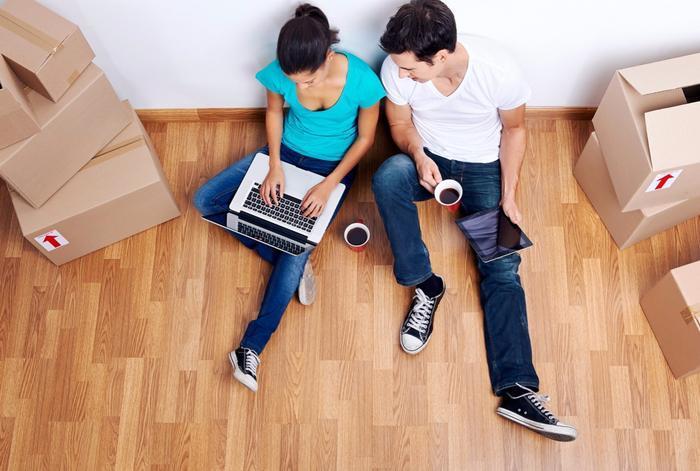 It was just a few short months ago we reported on a trend that seemed to suggest Millennials were not rushing to buy a home. It was seen as one reason the housing market had flattened out.
A Fannie Mae survey found the percentage of the younger generation preparing to buy a home fell from 35% to 26% in just 2 years. A panel of property experts assembled by Zillow concluded that, because Millennials were content to be renters, the rate of home ownership would probably decline in the years ahead.
But Millennials seem to have changed their minds. When the National Association of Realtors (NAR) conducted its 2015 survey of generational trends, it found that Millennials represent the largest share of recent home buyers.
According to the report, those 34 and younger made up 32% of all buyers. Generation X, ages 35-49, wasn't far behind behind with a 27% share. Millennial buyers represented more than double the number of Baby Boomers buying a home.
Normal pattern
Lawrence Yun, NAR chief economist, says the survey shows young adults are starting to follow the path of previous generations, albeit on a different timetable.
"Over 80% of Millennial and Gen X buyers consider their home purchase a good financial investment, and the desire to own a home of their own was the top reason given by Millennials for their purchase," he said. "Fixed monthly payments and the long-term financial stability homeownership can provide are attractive to young adults despite them witnessing the housing downturn and subsequent slow recovery in the early years of their adulthood."
In fact, in many housing markets rents are rapidly escalating, making a property more expensive to rent – at least on a monthly cash flow basis – than it is to own, especially since the FHA mortgage rate is hovering around 3.5%.
Yun says younger home buyers stayed out of the housing market in the aftermath of the credit crisis for obvious reasons. Many couldn't qualify for mortgages at the suddenly-imposed tougher lending standards. Others were wary of getting into the market at a time when home prices were still declining.
Could have been bigger
If not for the headwinds caused by the financial crisis, Yun believes the Millennial and Gex X share of the housing market would be much larger.
"Many millennials have endured underemployment and subpar wage growth, and rising rents and repaying student debt have made it very difficult to save for a down payment, he said. "For some, even forming households of their own has been a challenge."
The financial crisis and the crash of the housing market was a sobering reality for many home owners who had previously considered their house a financial investment. Many who purchased near the top of the market and put little or no money down found themselves underwater – owing more on their mortgage than the house was worth.
Reset
Several years of stability in the market seems to have reset that perspective. Seventy-nine percent of all buyers in the survey considered their home purchase a good financial investment, with Millennials and Gen X believing that more strongly than older buyers.
But today's young buyers have one distinctly different expectation than buyers a decade ago, when "flipping" a house was the norm and homeowners could often sell and move after only a couple of years.
Since home prices don't rise nearly as fast today, Millennials in the NAR survey say they plan to stay in their home for an average of 10 years.
---