---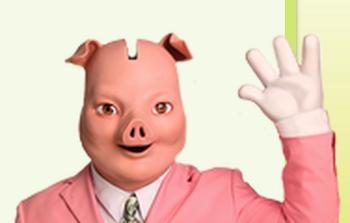 On one hand the younger generation – those under age 35 – have a new appreciation of financial reality. They have come of age during a time of economic hardship, with high unemployment and pay raises that are the exception, not the rule.
They've seen their parents' struggles at close hand and in many ways have altered their spending habits to avoid debt and live within their means. On the other hand, they – like every other generation – often feels the need to "keep up with the Joneses."
The American Institute of CPAs (AICPA) and the Ad Council commissioned a survey of millennial spending habits and found a strong tendency to mimic their peers' financial habits. That might be fine if their friends spend responsibly. Unfortunately, that isn't always the case.
Peer pressure
The poll found that 78% of young adults model their financial habits after their friends'. The majority – 66% – admitted they want to keep pace with their peers on the neighborhoods in which they live; 64 percent say the same thing about what they wear. Nearly two-thirds admitted to feeling pressure to keep up with the types of places they eat and the gadgets they carry.
The problem is, some of these friends can afford all these things, but others cannot. The survey found that in the past year nearly half the young people surveyed said they had to use a credit card to pay for necessities like food or utilities. More than 25% said they missed a bill payment or were contacted by a bill collector. Sixty-one percent still get financial help from their family.
"As the old saying goes: Be careful about the company you keep," said Ernie Almonte, CPA, chair of the AICPA's National Financial Literacy Commission. "Many young adults are building financial foundations with the wrong blueprints. They need to make sure they're modeling the best behavior for their long-term financial stability."
Suze Orman's advice
Personal finance guru Suze Orman has spent considerable time and effort advising young people on getting and keeping control of their money. Among her advice for keeping a handle on expenses is to live in a group house, not alone; eat most of your meals at home; do your clothes shopping at secondhand stores; use a credit union instead of a bank; and dedicate yourself to your job so that you can earn raises and promotions.
AICPA and the Ad Council have teamed up to produce a television campaign promoting financial literacy among young people.
The spots – part of the "Feed The Pig" campaign -- are designed to remind young consumers that they need to forge their own path to financial security and not blindly follow the actions of their friends. The spots feature scenes of over-the-top spending contrasted by financial achievement.
For example, in one ad a college graduate celebrates paying off her student debt while a friend, lounging in a formal dress, surrounded by designer shoes and feeding a pet horse, complains that she can never save enough money to get ahead. Earlier this summer, the campaign released print, outdoor, radio and digital PSAs, urging viewers, "When it comes to financial stability, don't get left behind."
Some millennials on the right track
Despite these concerns there is other evidence that at least some millennials are on the road to financial security. A recent Wells Fargo retirement survey found that nearly half of millennials are already saving for retirement. Sixty-one percent described themselves as savers.
A recent survey by McGraw Hill Federal Credit Union showed only one in 20 of this age group uses a credit card. For nearly 60%, cash is a primary payment method, followed by debit cards at 36%. The survey found that instead of shopping for the newest designer labels, young people are frequenting thrift stores. Getting a bargain is now cool.
"Teens today are learning from the mistakes of adults," said Shawn Gilfedder, President and CEO of McGraw Hill Federal Credit Union. "Five years out from the recession, the job market does not look that hopeful for them, even with a college degree. They're recognizing that responsibility first resides with themselves."
---