---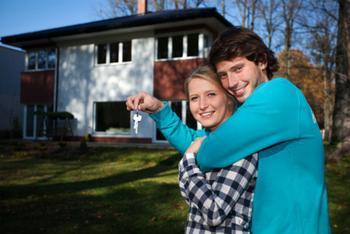 Since the housing crash eight years ago, it has been widely assumed that Millennials, who were just coming of age at that time, would be a generation of renters.
After all, lenders wanted sterling credit scores and ample down payments before agreeing to a mortgage. Many young people did well just to find a job.
But today, it's Millennials who are driving the housing market. A report by real estate marketplace Zillow shows first-time home buyers, overwhelmingly Millennials, are both buying and selling homes.
Millennial buyers want what the generations before them wanted: a home that's a good investment and a reflection of their personal tastes. But more than previous generations, Millennials' first instinct in searching for a home is to turn to the internet.
Using the internet
"These young adults came of age during a recession, but they are buying their first homes in a high-priced and fast-paced market," said Zillow chief economist Dr. Svenja Gudell. "They're using every available resource, including online research and real estate professionals, and taking on the challenge with gusto."
But Millennials' entry into the housing market has been more difficult than previous generations. The Zillow report finds this group remained renters longer than previous generations and 52% of buyers said they considered remaining renters a while longer, in part because of the difficulty in raising a down payment, and then finding a house they liked. Fewer than half said they were able to buy the first house on which they made an offer.
When they do make an offer on a house, 83% of Millennials say they want to purchase a single-family home. Nearly half end up purchasing a home in the suburbs.
A different slant
The National Association of Realtors (NAR) has released research of its own, an annual profile of both buyers and sellers. While the Zillow report is the first to be conducted, the NAR research has been done every year since 1981.
Its big takeaway is that, despite the changes in the housing market over time, what consumers are looking for has remained essentially the same.
It differs from the Zillow conclusions in one major area; realtors say the participation of first-time buyers remains "subdued." NAR chief economist Lawrence Yun says the evidence suggests first-time buyers are struggling against rapidly-rising prices and a dwindling supply of available homes.
"A strong majority of current renters under the age of 34 say they want to own a home in the future, but their impending rise will be a gradual one and is not likely to increase substantially in the 2016 survey," Yun said.
---