---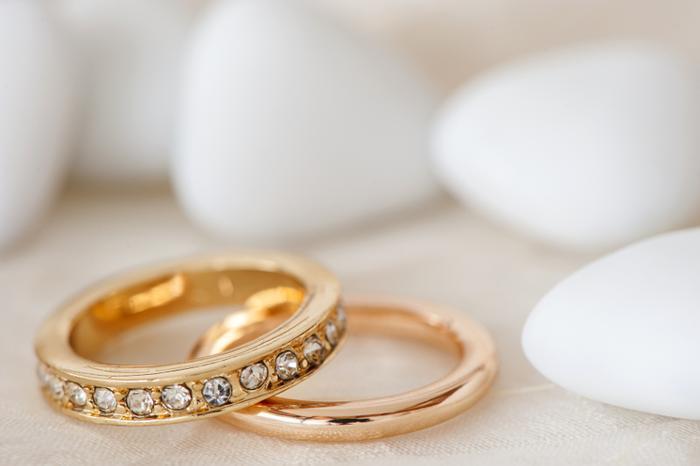 U.S. marriage rates have been in decline for years. The sexual revolution obviously has a lot to do with that. Ideas about personal freedom do as well.
But an analysis of Census Bureau data by the Pew Research Center has found that the percentage of American adults who have never been married is at an all-time high. In 2012, 20% of adults age 25 and older had never been married. In 1960, the percentage was just 9%.
It isn't that young adults aren't getting together. They are. The shares of adults cohabiting and raising children outside of marriage have increased significantly.
It's true that since the Baby Boomers came along, every generation has marched to its own drum. But one reason for the falling marriage rate identified in the analysis is economic.
Not enough money?
"As the share of never-married adults has climbed, the economic circumstances faced by both men and women have changed considerably," the authors write.
And not changed for the better. The number of men – particularly young men – with jobs has fallen significantly over the past few decades.
In 1960, 93% of men ages 25 to 34 were working. In 2012 the percentage was down to 82%. And among young men who are employed, wages have fallen.
Men ages 25 to 34 have seen their pay fall 20% since 1980. Over the same period, the wage gap between men and women has narrowed, and not necessarily because women are earning more.
In 2012, among workers ages 25 to 34, women's hourly earnings were 93% those of men. In 1980, the ratio was less than 70%.
The pew researchers suggest this is by no means the only reason young people – even those who have been living together for years – are putting off tying the knot. But it is an important one.
Looking for a productive mate
A follow-up survey found that never-married women place a high premium on finding a spouse with a steady job. With recent changes in the labor market there are fewer young men "with prospects," as they used to say.
Here's an interesting statistic that illustrates the problem; In 1960 there were 139 men, ages 25 to 34, with jobs, for every 100 women in the same age group. By 2012, the ratio had flipped – only 91 employed men per 100 women.
In other words, if all never-married young women in 2012 wanted to find a young employed man who had also never been married, 9% of them would be left out, just because there weren't enough men to go around.
When the researchers interviewed young people who said they did want to get married, financial security showed up as a significant reason why they were hesitating. But is there something more to it?
Higher expectations
Writing in Slate last year, Julia Shaw, herself a Millennial, says a lot of her peers want to wait until they've "arrived" before getting married; established in a career, big house and a nice car. She, on the other hand, says she got married at 23.
"My husband, David, was 25," she writes. "We hadn't arrived. I had a job; he, a job offer and a year left in law school. But we couldn't buy a house or even replace the car when it died a few months into our marriage. We lived in a small basement apartment, furnished with secondhand Ikea. We did not have Internet (checking email required a trip to the local coffee shop) or reliable heat. Marriage wasn't something we did after we'd grown up – it was how we have grown up and grown together."
That's pretty much the way couples did things in the past. Whether its financial obstacles or wanting to "have it all" before they settle down, the Millennials appear to be doing marriage differently.
---