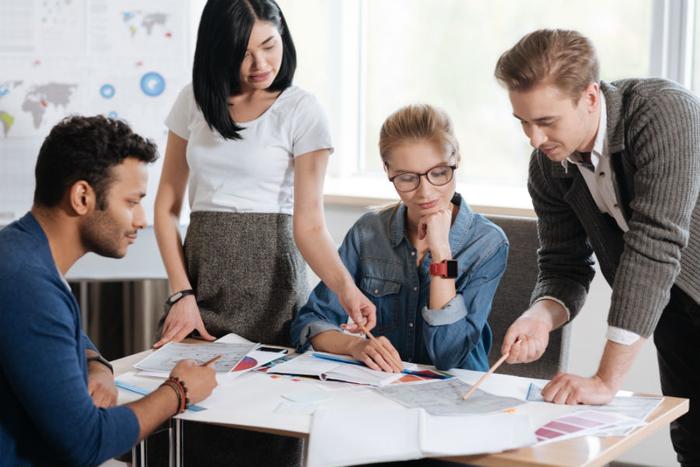 A recent survey shows that millennials are a financially optimistic bunch, with 53 percent expecting to become a millionaire at some point. However, to achieve that goal, millennials may want to weigh their options carefully when it comes to deciding where to live.
Using the most recent census data showing median household earnings for the age range that most closely aligns with the millennial generation (ages 25 to 44), CNN Money created a map that shows the median income in every state for the millennial generation along with an adjusted figure for what that money is actually worth in that state.
The map suggests that young professionals seeking a solid income may want to head north. Eight of the bottom 10 states for millennial earning potential are situated in the southeast, with New Mexico in last place.
The District of Columbia has the highest median income overall, at more than $87,200. Behind DC were other coastal states like Massachusetts ($86,600), Washington ($74,300), California ($71,900), and New York ($71,200).
Accounting for the cost of living
While these states may give millennials a decent shot at earning a solid income, many of them can be expensive to live.
Using the Bureau of Economic Analysis's regional price parity calculations, CNN Money factored in the cost of living in each state to come up with an adjusted median income figure.
DC's adjusted median dropped to just over $75,000 with its higher cost of living factored in. New York's adjusted median clocked in at just over $61,000 and California's median income fell to roughly $63,000 with living expenses factored in.
"While young workers in some coastal states like Massachusetts and Virginia remain among the best off, those in places like New York and California fall far behind," CNN Money said. "Meanwhile, young people living in places like the Dakotas and Wyoming — inexpensive areas that have been benefited from a decade-long energy job boom — seem rich by comparison."