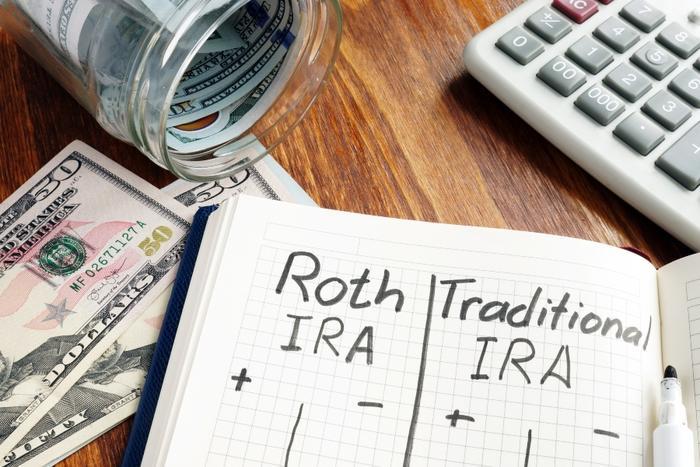 An improving labor market and rising wages have contributed to improved retirement savings in the workplace, according to Fidelity Investments. 
In its analysis of the fourth quarter of 2019, Fidelity found that the average 401(k) balance rose to $112,300, a new record high and a 7 percent increase from the previous quarter's balance of $105,200. 
On an annual basis, 401(k) account balances were up 17 percent from $95,600 in the fourth quarter of 2018.
Savings in IRA accounts also rose. Fidelity reports the average IRA balance rose to a record $115,400, up 5 percent from the previous quarter and also 17 percent higher than a year ago.
Thrifty millennials
Millennials appear to be leading the way when it comes to socking away cash. Overall, the number of accounts that received a fourth-quarter contribution rose 7 percent from 12 months earlier. The percentage of millennials contributing to an IRA went up 21 percent over the fourth quarter of 2018. 
The Fidelity analysis shows millennials contributed a total of $373 million to their IRAs in the fourth quarter, which is a 46 percent increase over what they were able to save a year earlier.
What might be even better news is that 73 percent of those millennial contributions went into a Roth IRA, which has emerged as the most advantageous of the retirement savings vehicles.
The difference in a Roth IRA
With a traditional IRA, contributions are tax-deductible and the account holder is not taxed on the capital gains and income the account earns. However, withdrawals during retirement are taxed as ordinary income.
With a Roth IRA, contributions are not deductible. However, withdrawals are not taxed so that investments in the account earn tax-free income. Personal finance experts generally recommend a Roth IRA as one of the best ways to save for retirement.
Retirement savers also were able to increase their savings rate during the fourth quarter. The average employee savings rate hit a record 8.9 percent. When employer contributions are considered, the savings rate hit 13.5 percent.
For 2019 as a whole, 33 percent of retirement plan participants were able to increase the amount they put aside. Of that number, 60 percent relied on an automatic deposit system to increase their savings.
Retirement account millionaires
Employees are saving so much, and have been doing it for so long, that Fidelity found the number of savers with at least $1 million in retirement savings grew to record levels in the fourth quarter.
There were 233,000 401(k) account holders in the million-dollar club and 208,000 IRA account holders who have reached that milestone.
"The growth in savings levels over the last 10 years demonstrates the positive impact of taking a long-term approach to retirement," said Kevin Barry, president of Workplace Investing at Fidelity Investments.
But Berry says the future is never certain, so it's important to maintain positive saving habits and keep accounts diversified.