---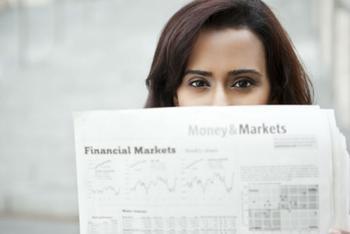 Millennial women don't understand the stock market. That's the key takeaway from a new Harris Poll survey commissioned by investment app Stash. The survey revealed that 76% of millennial women find investing downright confusing.
Young women also seem to be believe the stock market isn't a place for them; sixty percent of participants said they equate a typical investor to an old, white man. Experts say there's one big reason women aren't investing: a lack of education on the subject.
"While technology has transformed the way people can invest in the stock market, it's crystal clear millennials still desperately need, and want, education around how to start investing," said David Ronick, CEO of Stash. Ronick believes, however, that the problem is a solvable one.
Breaking down barriers
Investment apps like Stash seek to educate young people on the subject of investing with the hope of increasing their presence in the stock market. As it stands now, nearly 4 in 5 millennials (79%) are not currently investing in the stock market.
So why aren't millennial women investing? As it turns out, they may not think they can. According to the survey, 43% of millennial women think they don't have enough money to start investing. Seventy percent of millennials think they need at least $100 to start investing in the stock market.
These are just a few of the misconceptions surrounding investing that Stash hopes to clear up. A stock market sherpa of sorts, Stash focuses on providing guidance to those who might be new to investing. Millennials, especially, might benefit from the investment app's "start small and learn as you go" approach.
Stash users can kick off their investment journey with as little as $5. For more information, visit their website or check out the Stash app (available on iOS and newly available for Android).
---