---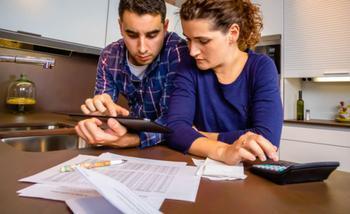 When it comes to money matters, Millennials don't want to keep their partners in the dark. A new survey by TDBank finds that 74% of Millennials discuss financial matters weekly, and they're happier in their relationship as a result.
Nearly 80% of respondents who talked about money at least once a week said they were happy with their partner. But while Millennial couples may be sharing every detail of their financial life, they would prefer to keep some things to themselves.
Sixty percent of respondents said they would prefer to not share a credit card account with their partner, even though 68% are perfectly content to share a bank account. However, the happiness that stems from Millennials' openness about money may be dashed if one partner is hiding a secret.
Financial dealbreakers
One in ten said they would consider ending the relationship if they uncovered their partner's financial secret. What financial secrets do Millennials tend not to share?
A secret bank account (48%)

Significant credit card debt (37%)

A bad credit score (32%)
Surprisingly, 15% of secret-keepers have no plans to divulge their financial secret. But keeping a secret may ultimately lead to the demise of the relationship, says April Masini, author of the 'Ask April' advice column.
"Secret bank accounts, or major debt not revealed, are secrets that can really impact trust and intimacy in a relationship. The damage is never about the money -- it's about the secret. The secret is the damaging dynamic."
Early conversations
But for every Millennial holding on to a financial secret, there are many more who have no problem being upfront about money. Weekly chats about money are the norm for a majority of established Millennial couples, but financial discussions can begin even before the first date.
Nearly half (48%) of respondents who have used an online dating service said they prefer to talk about their finances before they even meet the person they're interested in dating. Across all generations, only 36% would opt to speak candidly about money before the first date.
Transparency and authenticity are traits that Millennials value, and it's clear that open conversations about money are often the first step on the road to a happy partnership.
---