---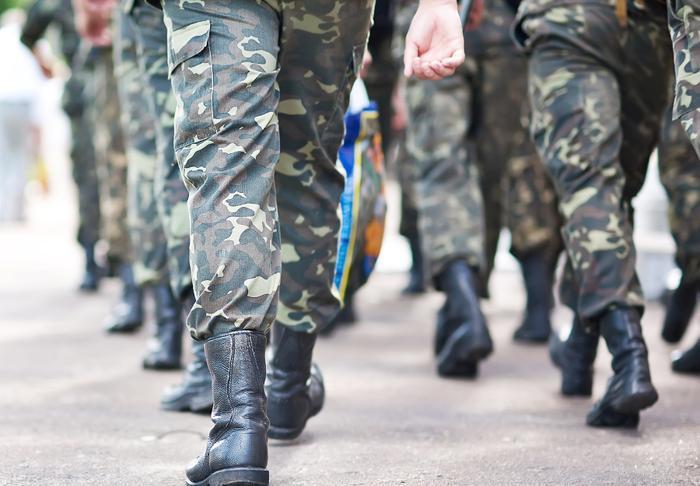 You tend to think of the U.S. armed forces as pretty self-sufficient. They don't need much protection from civilians since they are busy around the world protecting us.
But the men and women in the military are by and large young and vulnerable to the sinister machinations of everyone from outright scammers to less than scrupulous businesses that abuse them financially.
In years past payday loans were a big problem. Service personnel, who don't earn a lot of money, were often strapped and turned to the payday loan stores usually clustered around military bases.
Then in 2006, at the urging of the Department of Defense, Congress barred lenders from charging active duty service personnel more than 36% APR interest. While that may sound high, it effectively meant payday lenders – who typically charge fees amounting to around 400% APR – couldn't loan to the military.
That move prevented a lot of service personnel from getting tangled up in an endless cycle of debt. Yet, there are other threats.
Tracking complaints
The Consumer Financial Protection Bureau keeps track of complaints it receives from consumers in uniform. By April 2013 the agency had received over 5,000 financial complaints from servicemembers, veterans and their families.
In one complaint, an active-duty army officer was informed by her student loan servicer that they were going to terminate her SCRA rights unless she provided a new set of orders that contained an end date. But because she was an officer, she did not have orders with an end date.
As a result the CFPB said the servicer terminated her interest-rate protection while she was still serving on active duty. Acting on the officer's complaint, the CFPB said it was able to communicate with the servicer and ensure the rate was reinstated.
"No one should be victimized by financial abuse, particularly the military," said Gail Cunningham, spokesperson for the National Foundation for Credit Counseling (NFCC). "One way to avoid financial abuse is through financial education, as an educated consumer is always a better consumer, one more equipped to identify fraud or deception and make wise financial decisions."
Financial literacy program
NFCC, which represents non-profit credit counselors around the U.S., has announced a new financial literacy program designed for members of the armed forces. Cunningham says it is tailored to the unique financial challenges facing members of the military community.
The program presents 10 individual lesson topics ranging from the basics of banking to planning for retirement, so it is appropriate for servicemembers at any stage of their career.
But in some respects, an NFCC survey suggests service personnel are no different from consumers who aren't in uniform. In the survey, 77% admitted that they have financial stresses and concerns. Fifty-five percent said they don't feel prepared to meet a financial emergency. Sixty percent said they had to look outside of traditional institutions and utilized alternative, non-traditional lenders to meet their financial needs.
"Stressful situations can result in poor choices, with decisions often made out of desperation," Cunningham said. "To avoid this, servicemembers should take advantage of the opportunity to improve their financial skills."
Scams
Servicemembers are also popular targets of scams. A car may be offered for sale with a "military discount," but the money has to be paid in advance. Later, it turns out the car doesn't exist.
Sometimes apartments are rented with a discount for those in the military or veterans. But after a deposit has been paid, it turns out the person making the offer doesn't even own the property.
Adding insult to injury, online scammers have begun assuming servicemembers' identities on mainstream dating sites, striking up a relationship before asking for money. It's promoted the Army Criminal Investigation Command (CIC) to speak up.
"We cannot stress enough that people need to stop sending money to persons they meet on the Internet and claim to be in the U.S. military," said Chris Grey, Army CID's spokesman. "It is heartbreaking to hear these stories over and over again of people who have sent thousands of dollars to someone they have never met and sometimes have never even spoken to on the phone."
Grey says the majority of the "romance scams," as they have been dubbed, are being perpetrated on social media, dating-type websites where unsuspecting females are the main target.
---