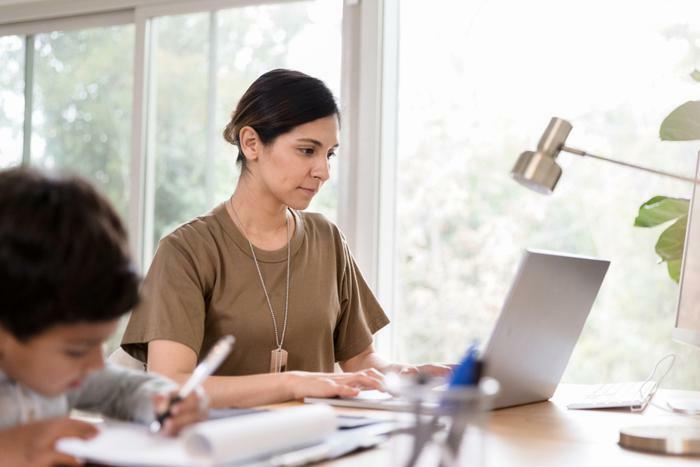 U.S. military personnel say their training helped them cope with the financial uncertainties of the coronavirus (COVID-19) pandemic, but a survey shows that many had difficulty getting access to credit when they needed it.
According to the National Foundation for Credit Counseling (NFCC) 2020 Military Financial Readiness survey, military households were generally prepared to deal with the crisis that began nearly a year ago. But as the situation continued, the survey showed active duty and veteran households had difficulty maintaining their income. Gig economy jobs were harder to find, and credit opportunities dried up.
As a result, this community encountered a trend toward increased reliance on borrowing. Active duty households struggled more than veterans. Rebecca Steele, President and CEO of the NFCC, said the survey uncovered some distinct challenges faced by members of the military community.
"By clearly outlining the unique financial challenges of military families and veterans, our survey presents a roadmap that helps us take action based on areas of greatest need," she said.
Reliance on payday lenders
Among the troubling findings, the survey suggests that the COVID-19 pandemic may be a contributing factor to increased payday loan usage. Fifty-percent of households in the survey reported difficulty finding adequate loan options during the pandemic.
That burden fell heaviest on active duty service members; they were twice as likely to have taken out a cash advance or payday loan in 2020 than in 2019.
While citing their military training as preparing them to adapt to the crisis conditions brought on by the pandemic, the survey shows that many military families lacked the financial resources to meet the challenge. One in five military spouses reported being financially unprepared when the economy shut down.
Disruptions in spouses' employment
Part of that may have been due to disruptions to employment. Complications with Permanent Change of Station (PCS) moves during the pandemic may have contributed to military spouses' employment challenges and resulted in a loss of income at a critical time, forcing many families to seek credit anywhere they could find it.
"The pandemic has amplified the need for more affordable sources of credit for service members who may be facing gaps in income," said Darlene Goins, head of Financial Health Philanthropy at Wells Fargo. 
Goins said the bank supports NFCC's program of free access to financial coaching to help military households plan, create a budget, and prepare for future emergencies. 
"Ultimately, the goal is to create a safe space to work through financial challenges," she said.
The survey found veterans faced their own financial struggles during the pandemic. Forty-nine percent said they would have liked to have more information about financial resources that were specifically tailored to veterans.