---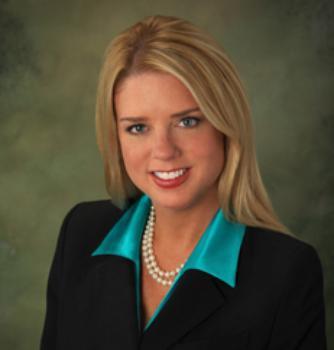 So you've just received orders, and you're due to deploy. Before you go, there are a number of steps you should take to protect your family and financial future.
Know your rights
The federal Servicemembers Civil Relief Act provides protection for active military servicemembers. The law's purpose is to postpone or suspend certain civil obligations so active duty members of the Armed Forces can focus their full attention on their military responsibilities without adverse consequences for them or their families.
The SCRA offers the following protections:
Interest rates can be capped at 6% for most preexisting loans, including mortgages, credit cards and auto loans.

Automobile leases can be terminated without an early termination fee.

Cellphone service contracts can be terminated without an early termination fee.

Residential leases can be terminated without an early termination fee.

Active duty servicemembers and their dependents may not be evicted without a court order.

An active duty servicemember's home may not be foreclosed upon without a court order.
Take care of your finances
Granting a trusted family member or your spouse power of attorney allows that person to handle financial matters in your absence. They'll have the legal right to sign important documents and take other actions on your behalf. Granting a power of attorney gives that person significant authority to spend your money and take on debt in your name. If that isn't something you are comfortable with, the power of attorney can be limited to a specific area of your financial affairs and limited to a certain period of time. It can also be revoked by you at any time.
Make sure your financial records are accurate and up-to-date. This means giving the person who will be handling your financial affairs all bank account and credit card numbers, outstanding debts, typical expenses and all phone numbers and addresses necessary for dealing with financial matters.
Before deployment, decide how your taxes will be filed and who will file them. If your spouse will be taking on tax duty, make sure he or she has all necessary documents. The IRS also allows military personnel to file for an extension by using Form 2350.
Guard your identity
The threat of identity theft can be exacerbated while you're on active duty because watching over your credit is much more difficult. Take steps to protect your identity by placing an "active duty alert" on your credit report at no cost. An active duty alert on a credit report means businesses must take extra steps before granting credit in your name. Active duty alerts last for one year and can be renewed to match the deployment period.
To place an active duty alert, contact each of the three nationwide credit reporting agencies:
Equifax: 1-800-525-6285 or www.equifax.com
Experian: 1-888-397-3742 or www.experian.com
TransUnion: 1-800-680-7289 or www.transunion.com
Watch out for high pressure lending practices and scams
While a payday loan may sound enticing if you need quick cash, these loans come at a high price. Servicemembers instead may be able to obtain financial assistance from military aid societies, such as the Army Emergency Relief, Navy-Marine Corps Relief Society, Air Force Aid Society or Coast Guard Mutual Aid.
The federal Fair Debt Collections Practices Act governs the practices of collection agencies. Military servicemembers have the same rights under laws governing debt collection as civilians. For example, a debt collector may contact an individual's supervisor or Commanding Officer, but only to find out where the person lives, his or her phone number and where the individual works.
Also be on guard against scammers that send you or your spouse unsolicited emails or text messages that appear to be from the military or VA. These types of phony emails mimic official entities in order to solicit money, financial information or personal data, such as social security numbers.
Military spouses should be particularly cautious while their partners are on active duty. It's all too easy to be fooled by an official-looking document or a seemingly great deal on a major purchase or repair. Make sure your spouse is supplied with all the information and documents they'll need while you are away. And know that if a deal seems too good to be true, it usually is.
---
Pam Bondi is the Attorney General of Florida
---