---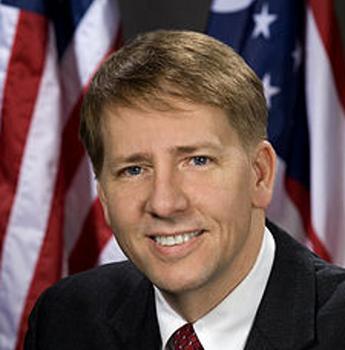 Rome Finance was best-known for offering "easy" though overpriced credit to active-duty customers of SmartBuy electronics stores. But the company is about to become extinct, following settlement of a lawsuit brought by 13 state attorneys general and the federal Consumer Financial Protection Bureau. The company has been ordered to liquidate and discharge $92 million in debt for about 17,000 U.S. service members. 
"No one who serves our country in uniform -- especially during a time of war -- should ever fall victim to predatory financial practices," Defense Secretary Chuck Hagel said in a statement, "and today's announcement is an important step in righting this wrong."
Rome Finance lured consumers with the promise of no money down and instant financing, Defense Department officials said, and then masked expensive finance charges by artificially inflating the disclosed price of the consumer goods being sold.
The company also withheld information on billing statements and illegally collected on loans that were void. Rome Finance and two of its owners are permanently banned from consumer lending.
"Rome Finance's business model was built on fleecing service members," said CFPB Director Richard Cordray. "Rome Finance lured service members in with the promise of instant financing on expensive electronics, then masked the finance charges with inflated prices in marketing materials and later withheld key information on monthly bills. Today, their long run of picking the pockets of our military has come to an ignominious end."
This has been a long time in the making. Back in 2010, New York's then-attorney general, Andrew Cuomo, filed suit against three different lenders and their affiliated companies, including Rome Finance.
At the time, Cuomo said, Rome and the other companies would sell items at enormous markups (three to four times their actual cost) and offer illegal financing terms; they also specifically targeted active-duty military personnel, especially those about to be deployed overseas, and the only payment option offered was direct allotment taken from the customer's U.S. government-backed paycheck.
Military customers targeted
From a seller's or lender's perspective, active-duty military make much better customers than civilians of similar income, for a number of reasons: they have that guaranteed paycheck, and if they don't pay their bills for whatever reason, the lender can complain to their commanding officers – which, Cuomo said in 2010, is what the lending companies did, often illegally.
And, of course, if you're active-duty military currently living on an undersea submarine, or in a central Asian war zone, chances are it's difficult if not impossible for you to make all the phone calls and send the email messages and whatever else is required for you to straighten out even a legitimate billing dispute, let alone a fraudulent one.
By 2011, Eric Schneiderman had become New York attorney general, and announced that August that he had secured a $3.5 million payment from Rome Finance to relieve hundreds of soldiers whose contracts were signed in New York State of their debt and to take steps to restore their credit histories.
Now, three years later, the same terms apply to all customers of Rome Finance, anywhere in the country, an estimated 17,800 U.S. servicemembers.
Other state attorneys general who'd joined in the suit made similar announcements: Beau Biden in Delaware noted that 31 Delaware residents would benefit. Iowa's AG Tom Miller announced relief for over 100 Iowans, and more than 1,300 people in the heavily military state of North Carolina will get debt relief, according to AG Roy Cooper.
Details vary
The specific details varied slightly from state to state, but the overall picture was the same. Rome Finance didn't merely charge high prices and high interest rates (sometimes higher than state laws allowed), it would attempt to collect on debts that weren't actually owed; illegally contact soldiers' commanding officers to complain about these non-existent debts; refuse to disclose basic financial information including the overall interest rate … yet Rome was never licensed to provide consumer lending in the first place.
Although Rome Finance is gone, other predatory lenders surely exist and everybody – military or not – needs to remain on guard. You already know the rule "Determine the total cost of something before you agree to buy it," but after the fall of Rome it's worth adding: "And if the salesman won't tell you the total cost, nor even give you the numbers to figure it out yourself, leave that business at once."
---