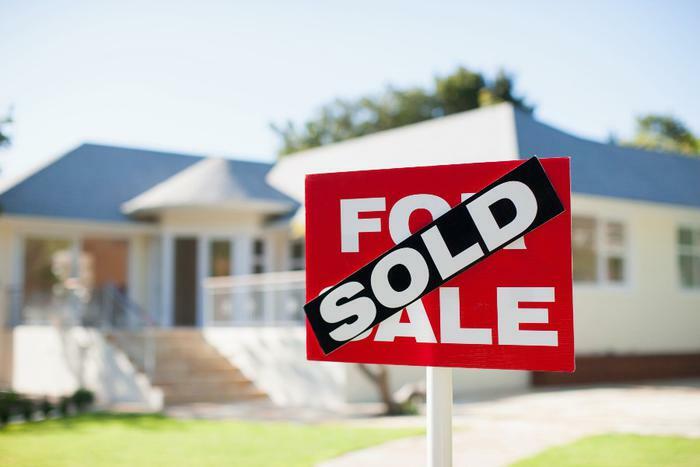 Spring is typically the busiest time for home-buying, but realtors say there doesn't appear to be a prime season anymore. Since last year, demand for housing has been off the charts.
At the midpoint of what is typically the spring homebuying season, real estate broker Redfin reports previous records are falling by the wayside. The median home sale price over the last four weeks increased a record 21% year-over-year to $348,500. Asking prices set another record, rising to $360,975.
Those numbers may not be indicative of overall home prices, however. It's just that there aren't that many lower-priced, entry-level homes being sold these days. The homes that are selling are among the most expensive and they're pushing up the averages.
In the last four weeks, homes have spent an average of just 19 days on the market before going under contract. That's 16 days faster than the same period last year.
Over the asking price
A record-high 48% of homes sold for more than their list price, up 20% from the same period a year earlier. In fact, the average sale-to-list price ratio is 101.4%, suggesting the average seller is getting more than the asking price.
If you've driven past a house with a new for sale sign in the yard and find a "sold" sign the next time you drive by, it's not an illusion. Forty-five percent of homes had a contract within one week of hitting the market.
For Redfin Chief Economist Daryl Fairweather, the housing market is emerging as a warning signal for the overall economy and there seems to be no end to rising prices.
"Right now we are seeing a substantial increase in home prices, which could be a precursor to more widespread inflation throughout the economy," Fairweather said. "Lumber prices are surging, which has driven up prices of new homes and indirectly drives up prices of existing homes. As states lift their pandemic restrictions, we will likely see more shortages and price increases on everything from gasoline to hotel stays and food."
Mortgage rates are falling
Despite rising prices, mortgage rates may draw still more buyers to the highly competitive housing market. After rising over the last few weeks, mortgage rates have dropped below 3% again.
Freddie Mac reports the average 30-year fixed-rate mortgage has fallen to 2.96%, two basis points lower than the week before. A year ago, the rate was 3.26%.
For current homeowners, that could pose an opportunity to save some money by refinancing. Sam Khater, Freddie Mac's chief economist, says the lower rates are likely to keep drawing buyers to compete for the dwindling number of homes for sale.
The combination of low and stable rates, coupled with an improving economy, is good for homebuyers," Khater said. "It's also good for homeowners."