---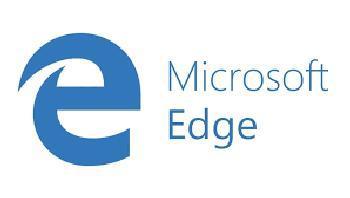 The war against obtrusive Internet advertising is going from a guerrilla conflict to shock and awe, with no less a titan than Microsoft announcing that it will build an ad-blocker into the next edition of its Edge browser, which is included with Windows 10. 
The change could be effective as early as next month.
Smaller browsers like Opera and Brave already come with ad-blocking built in and it's easy to add to Mozilla's Firefox and Google's Chrome. Apple allows a third-party ad blocker on its Safari mobile browser.
But no one of the stature of Microsoft has previously offered ad-blocking as a standard feature. It's not only a sign of the impatience of consumers who are fed up with slow-loading pages and intrusive pop-ups but also of the growing awareness of safety risks.
Highly respectable sites including The New York Times and AOL have accidentally distributed ads infected with malware, CNET noted in its report of Microsoft's plans, as revealed at a conference in San Francisco Wednesday.
Many consumers who are sympathetic to publications' need to support themselves through advertising are nevertheless driven to use ad blockers.
"I'm perfectly willing to look at ads when I'm on FiOS or some other fast connection but when I'm stuck with Time Warner in Southern California, all bets are off," a ConsumerAffairs colleague said. "My very expensive connection is so slow it literally takes me twice as long to get my work done." 
Message to advertisers: put some pressure on broadband carriers to deliver on their promised speeds.
---