---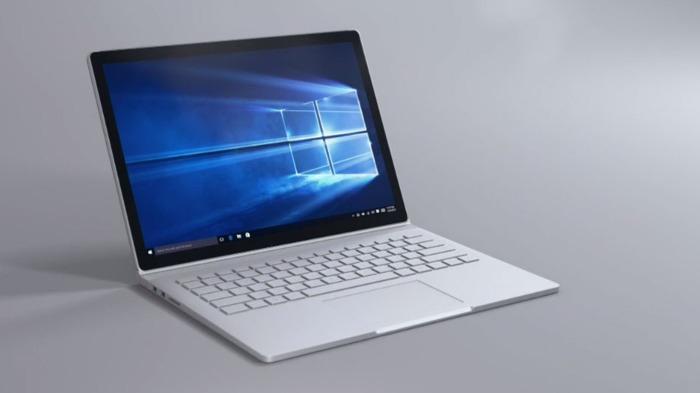 The Microsoft Surface? Oh yeah, that's that sorta-tablet thing. Yes, but it's also a laptop. Microsoft today unveiled the 13" Surface Book -- positioning it as a MacBook Pro killer.
The Surface Book was a little surprise Microsoft tacked onto the end of a New York City event where it unveiled all kinds of new Windows 10-based products.
Microsoft hasn't made a laptop before, although its Surface tablet has proven quite popular and is generally thought to have taken some market share from Apple's iPad. Microsoft obviously hopes the laptop will do the same to the MacBook Pro, generally regarded as the top of the laptop heap.
Just in case no one gets the idea, Microsoft says the Surface Book is the fastest laptop on the market. In a side-by-side demonstration, it was twice as fast as the MacBook. OK, Microsoft designed and ran the test, but even so, it made a few eyes spin.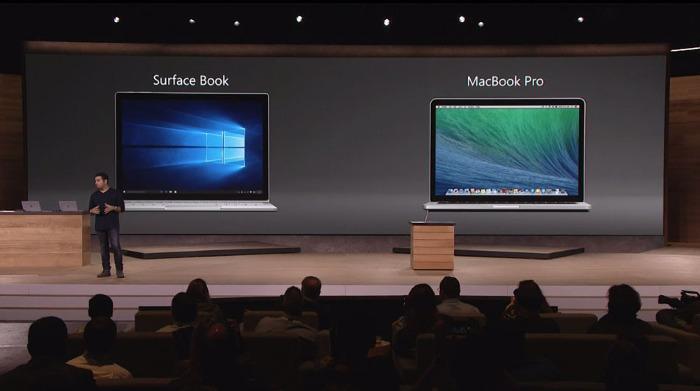 The ultra-thin machine has a 13.5-inch PixelSense touch-screen display with a high-contrast 267 dpi display, slightly higher than the MacBook according to Apple, and an estimated battery life of 12 hours.
Prefer a more traditional Surface? No problem. The Surface Book's keyboard pulls off, so you can walk around and use the monitor like a tablet or clipboard. 
Prices start at $1,499, roughly comparable to the MacBook. 
The Surface Book and the other devices rolled out today are all intended to showcase Windows 10, said to be running on 110 million devices, making it the fastest Windows roll-out in history.
"With Windows 10 and these new Microsoft devices, you are at the center of magical new experiences," said Satya Nadella, chief executive officer of Microsoft. "We're moving people from needing to choosing to loving Windows, and these devices promise to fuel even more enthusiasm and opportunity for the entire Windows ecosystem."
---