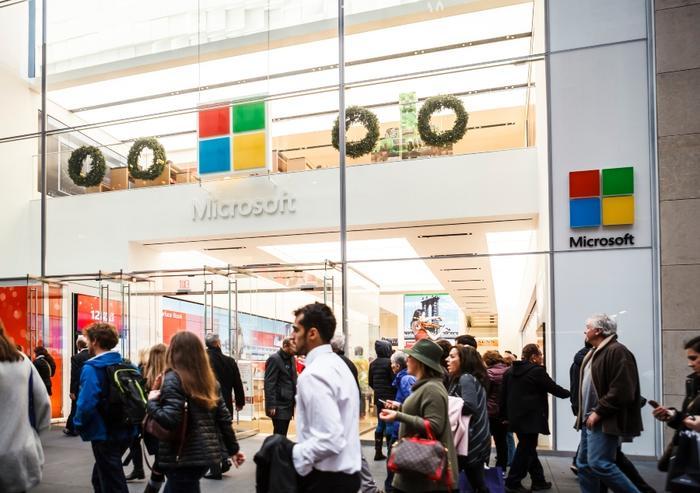 Microsoft announced a "strategic change" to how it does business on Friday. For one thing, there will be no more Microsoft retail stores going forward, leaving all company interaction with the consumer -- sales, training, and support -- to be done online.
The physical spaces the company has around the world will be "reimagined;" however, Microsoft didn't disclose what that reimagining might entail.
"Our sales have grown online as our product portfolio has evolved to largely digital offerings, and our talented team has proven success serving customers beyond any physical location," said Microsoft Corporate Vice President David Porter. "We are grateful to our Microsoft Store customers and we look forward to continuing to serve them online and with our retail sales team at Microsoft corporate locations."
Good news and bad news from COVID-19
With nearly all retail stores closed at the hands of COVID-19 -- Microsoft's included -- the tech giant had to find a way to transform its relationship with its customers to be digital-first. Among the strides its teams made was mastering 1:1 video chat support, online tutorial videos, and virtual workshops.
Both company employees and customers responded so well to that shift that Microsoft found itself with a silver lining inside the pandemic's cloud.
"We deliberately built teams with unique backgrounds and skills that could serve customers from anywhere. The evolution of our workforce ensured we could continue to serve customers of all sizes when they needed us most, working remotely these last months," said Porter. "Speaking over 120 languages, their diversity reflects the many communities we serve. Our commitment to growing and developing careers from this talent pool is stronger than ever."
Looking for multi-skilled talent
The new normal at Microsoft won't appear much different to consumers who already deal with the company via email, phone, or chat. But, inside, the company is going to put an emphasis on hiring talent with transferable skills.
"The Microsoft Store team has long been celebrated at Microsoft and embodies our culture," said Microsoft Chief People Officer Kathleen Hogan. "The team has a proven track record of attracting, motivating, and developing diverse talent. This infusion of talent is invaluable for Microsoft and creates opportunities for thousands of people."